To $1 Billion, and Beyond
The IAB predicts that the podcast ad market will reach $1 billion by 2021. Of course, many in the podcast industry would love to see that happen sooner.

A recent report from Westwood One surveying over 100 executives in the podcast ecosystem found that, "when asked what it will take for podcasting to become a $2 billion ad medium, most of the responses centered on improved measurement and attribution."

Jay Green from Cadence13 put it nicely in Pacific Content's roundup of podcast predictions for 2020:
"The story for 2020 will center around attribution. As an industry we have successfully evolved the question of podcasting from why to how, which is a fantastic step. With that comes questions of, 'How do I buy?' 'How do I measure performance?' 'How do I properly report back to my brands?"
The Rise of Pixel-Based Attribution
We've all been hearing promo codes on podcasting for years — but because there's so much guesswork involved in offline attribution, advertisers have turned to technology providers like Chartable to get greater insight into the effectiveness of their podcast ads.

Working together with publishers and agencies, Chartable has developed direct attribution technology called SmartAds. SmartAds allows advertisers to measure ad effectiveness on campaigns across multiple publishers and hosting providers.
For those who are unfamiliar, here's how it works: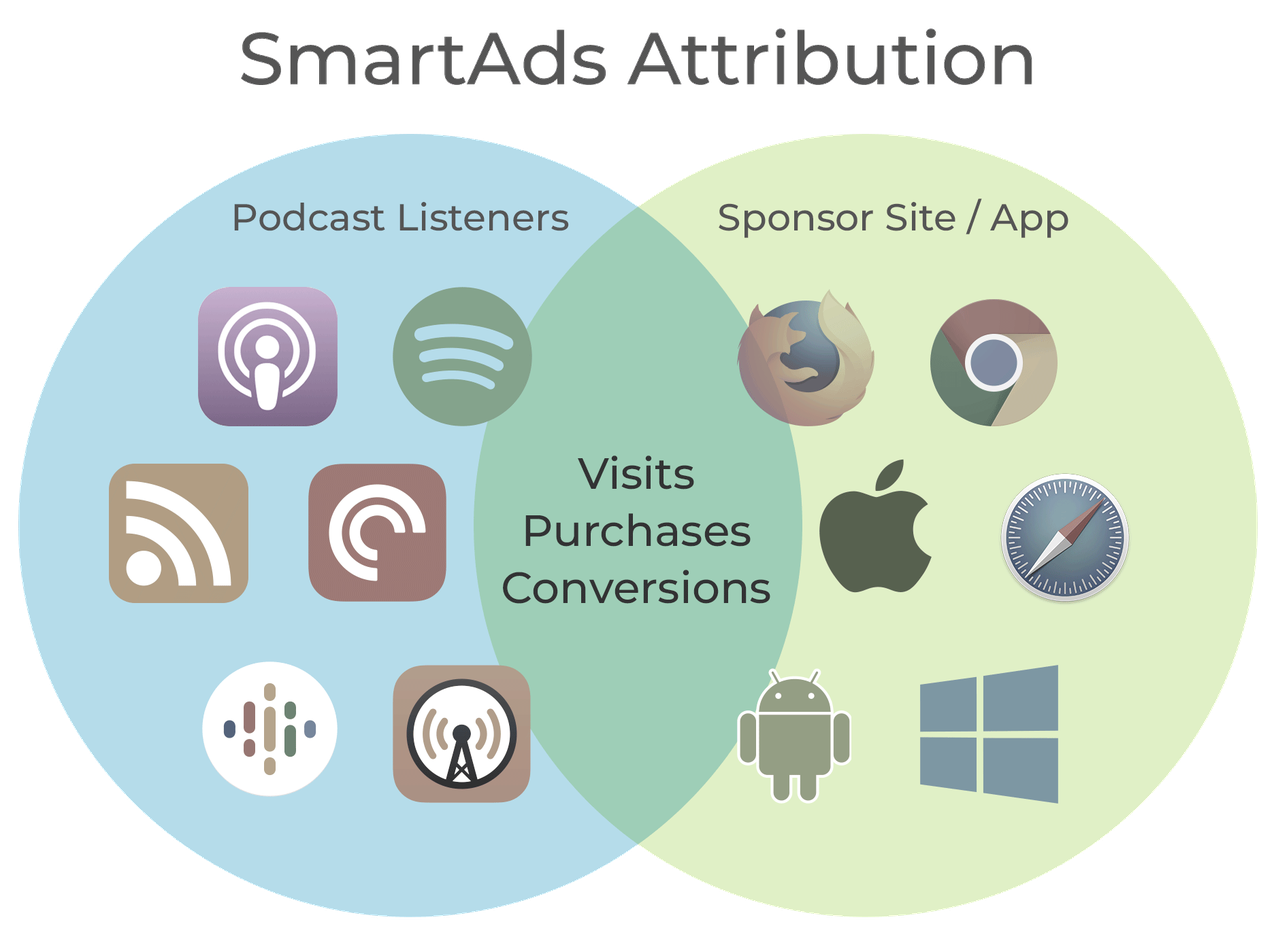 Publishers add our analytics prefix to their RSS feed or connect a real-time impression pixel from a dynamic ad insertion provider.


Advertisers integrate one of two ways: either a Javascript pixel on their website, or using a mobile measurement provider (an MMP like AppsFlyer).


Chartable examines both publisher and advertiser data, looking for advertiser events like purchases or app downloads that can be linked back to podcast ad impressions.
Though pixel-based attribution offers much more precise measurement than offline attribution, savvy advertisers may want more than just raw conversion numbers. They want information on how a particular ad or campaign actually influences listener behavior, isolated from other marketing efforts.
Enter: Incremental Lift
We're excited to announce the launch of incremental lift. Incremental lift provides insight into how an ad performs against a control group customized to the advertiser's campaign.

Incremental lift is especially useful for brands that advertise across a wide variety of media. Pixel-based attribution will pick up conversions attributed to podcast listeners, but without incremental lift, one can't determine whether being exposed to a podcast ad campaign actually influenced a response. Incremental lift allows advertisers to precisely isolate the effect of a podcast campaign.

Here's how it works: Chartable creates a control audience using the broad network of downloads analyzed via our infrastructure, with the same time and location mix as the exposed audience — but with zero device overlap.

Chartable's incremental lift studies report on:
Response rate lift: The difference in site visits between the exposed group and the control group
Conversion rate lift: The difference in purchases, app installs, or other conversion events between the exposed group and the control group
These statistics empower advertisers to establish a custom baseline for their podcast campaigns—a powerful tool for campaign optimization.
Optimization with Incremental Lift
Let's look at a real-world example.

A medical-device brand advertising across six different shows was exposed to an audience of 1.5 million devices in the fall of 2019. The brand saw an aggregate response rate of 0.4%, with a lift of 30% attributed to the campaign—or an incremental response rate (response rate above baseline) of 0.1%.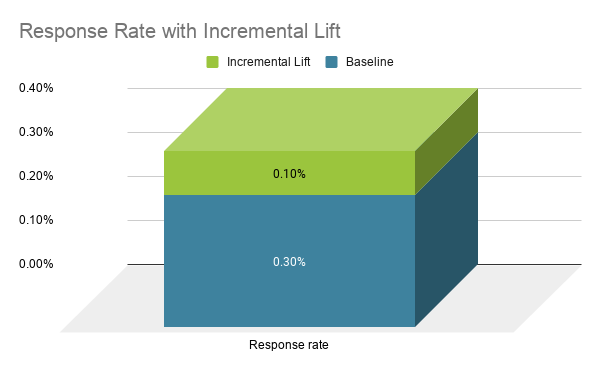 In other words, this campaign lifted response rates for the exposed audience by 30%, compared to not running the ad at all. This lift persisted to the bottom of the funnel, with a 20% lift in conversion rates to purchase.

A 30% response rate lift should make any marketer happy, but we can gain more insight by diving deeper into individual podcast performance.

The top-performing podcast saw a response lift of 70%, and an conversion lift of 130%, while the worst performer saw a response lift of 5%, and a negative conversion lift, indicating that this podcast's audience is already saturated with exposure to the brand.

Armed with this information, the brand can double-down on its top performing spots and eliminate the under-performers, while searching the market for new avenues of growth.
Next steps
We're incredibly excited to launch incremental lift reporting to the world today as part of our SmartAds ad attribution suite. It's a powerful tool for brands and agencies, whether you're dipping your toes into podcast advertising for the first time, or are an audio ad professional.

For more information on how incremental lift can help you buy and optimize podcast ads effectively, we recommend reading our free 16-page whitepaper.

Ready to get started? Request a demo of SmartAds today.