I'm incredibly excited to launch Chartable SmartLinks and announce our seed round today. Ashley Carman from The Verge has the full story.
Just over a year ago, my cofounder Harish and I started a podcast called Hacker Daily. We had no idea where it would take us.
After posting the first episode, I waited nervously to see if anyone would listen. And they did—we got over 1,900 downloads that first day.
We were surprised by the response. But we put together an episode every day for a month, writing summaries and recording where we could—Harish in his living room after dropping his kids at school, I in the broom closet of my shared office before anyone else arrived.
Making our podcast was exhausting and exhilarating and somewhat dumbfounding. Every day, I'd obsessively check our download numbers—and they were going up!
Who were these people listening to us every morning? How did they find us? Why did they choose to listen to us, when they had literally hundreds of thousands of other choices?
We figured we weren't the only ones with these questions. So we started building Chartable last June—collecting chart ranks, reviews, and ratings for every podcast—and launched the first version in July.
Since then, we've learned a ton by working with podcasters of all sizes, and built a suite of tools to help creators understand and grow their audiences. And today, we're excited to make two big announcements.
First, we're officially launching SmartLinks—shareable, trackable URLs that automatically route listeners to your podcast in their favorite apps—collecting both clicks and downloads.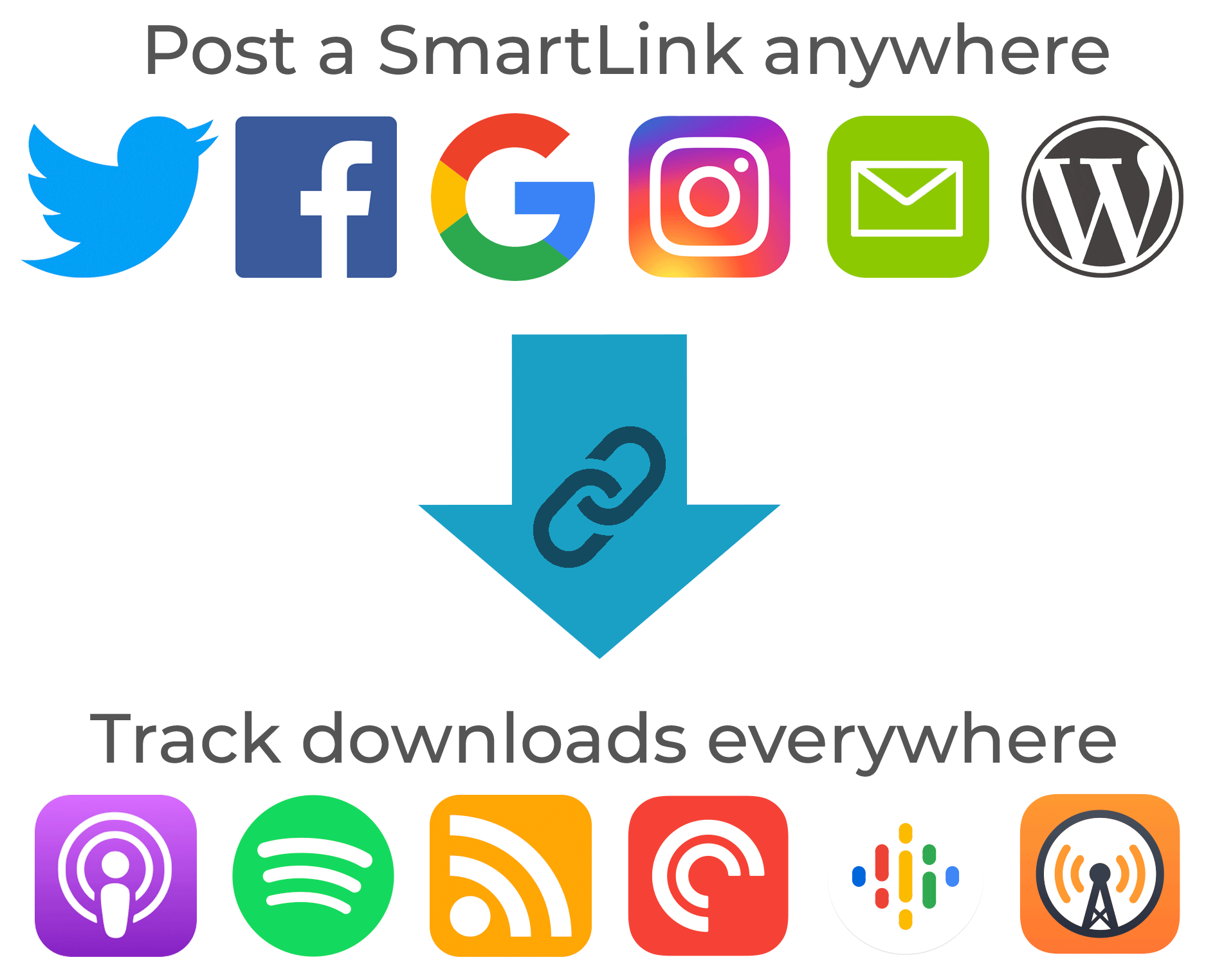 We built SmartLinks because we felt the frustrations creators face when marketing their shows. With SmartLinks, there's no more posting multiple links for each podcast app. And no more guessing which channels, like Facebook or Twitter, actually drive downloads—SmartLinks give you the answer.
SmartLinks are available free to all podcasters starting today. We'd love it if you gave them a try and let us know what you think.
Second, we're announcing our $1.5m seed round from amazing investors who see the opportunity in podcasts—Initialized Capital led by Alexis Ohanian, Naval Ravikant, Greycroft led by Alan Patricof, Ryan Hoover's Weekend Fund, The Fund, Jim Young, and an AngelList syndicate led by Lukas Biewald. We shared more about our fundraise in our press release here.
This funding will help us build better tools for all creators, faster than ever. We're grateful for our investors' support, and for the support of over 10,000 podcasters using our tools to track millions of downloads a day.
I believe we're living in the golden age of podcasts. And I feel truly lucky to serve this amazing creative community every day. We've got a lot of exciting stuff in the pipeline that we can't wait to share with you.
Thanks for reading and thanks for using Chartable! 🙏