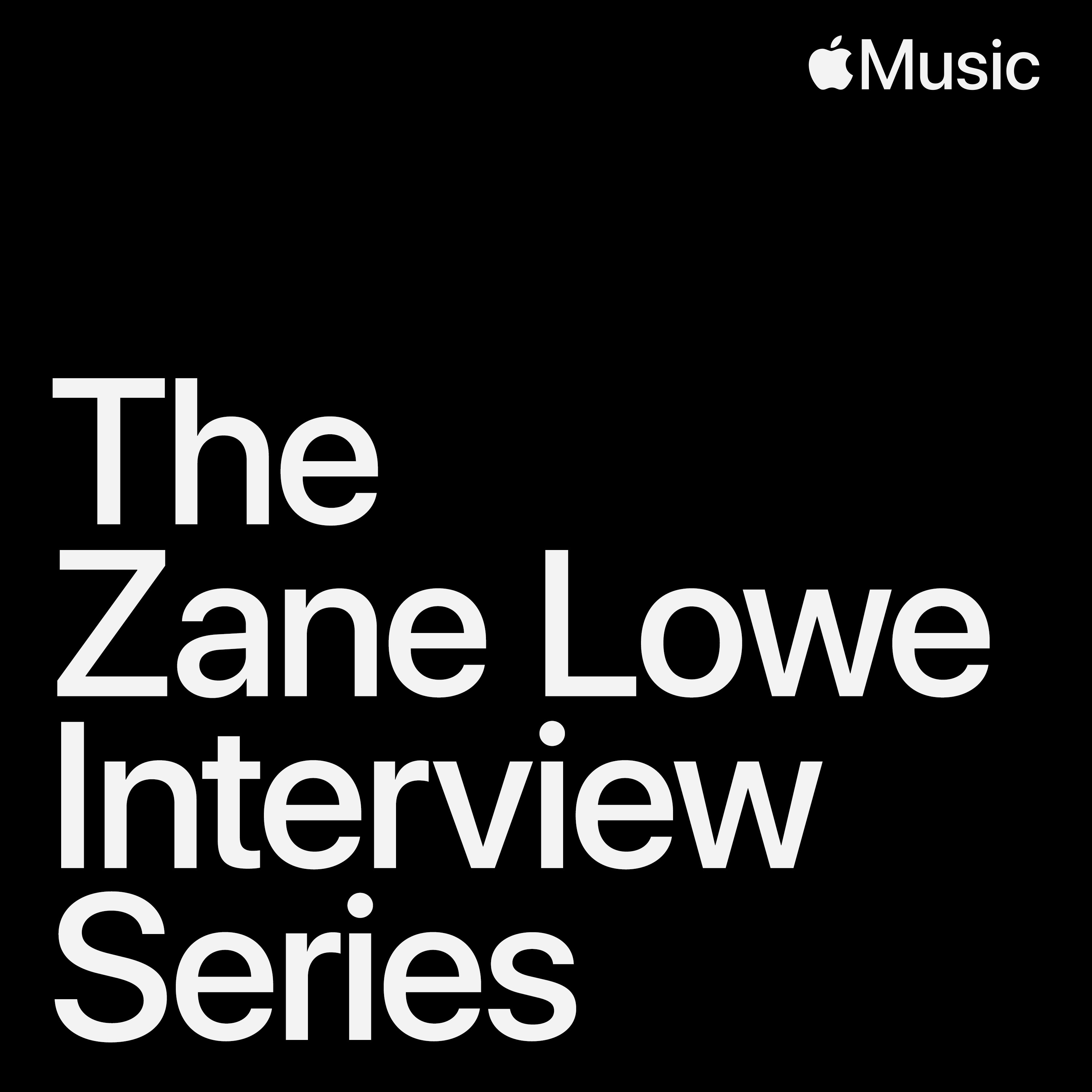 Is this your podcast?
Sign up
to track ranks and reviews from iTunes, Stitcher and more
The Zane Lowe Interview Series
One thing that today's biggest artists have in common: They all speak with Apple Music's Zane Lowe about their lives and the stories behind their songs. Hear why he is the interviewer the biggest stars open up to in these candid, in-depth conversations, now available in full on Apple Podcasts.
Ratings & Reviews
4.2 stars from 1,136 ratings
"
Zane Lowe draws the absolute depths from the artists he interviews. No one comes close to Zane Lowe. He is extraordinary. True integrity.
"
Daffy28 via Apple Podcasts · United States of America · 10/01/21
"
I've been a fan of great music since the 1960s and have been part of and heard many interviews and this guy is one of the very best! The interview with CS&N was ear-opening fantastic! Thanks to Zane for being passionate about his work. Barry
"
barsun2 via Apple Podcasts · Netherlands · 09/04/21
"
The ability to Expose artists nudity without making them feeling uncomfortable is the reason why this Podcasts series is so valuable. There is a huge need of emotional share especially during the pandemic. 5/5 rated, great work.
"
Emalabro via Apple Podcasts · Italy · 07/22/21
Recent Episodes
James Blake joins Zane to talk about mental health and the process of creating his new album, 'Friends That Break Hearts'.
Published 10/11/21
Zane joins Metallica for a conversation around their history, as they celebrate the 30th anniversary of their self-titled album, and 40 years as a band.
Published 10/07/21
Brandi Carlile joins Zane for an in-person interview to talk about the making of her album, 'In These Silent Days'.
Published 09/30/21
Do you host a podcast?
Track your ranks and reviews from iTunes, Stitcher and more.
See hourly chart positions and more than 30 days of history.
Get Chartable Analytics »