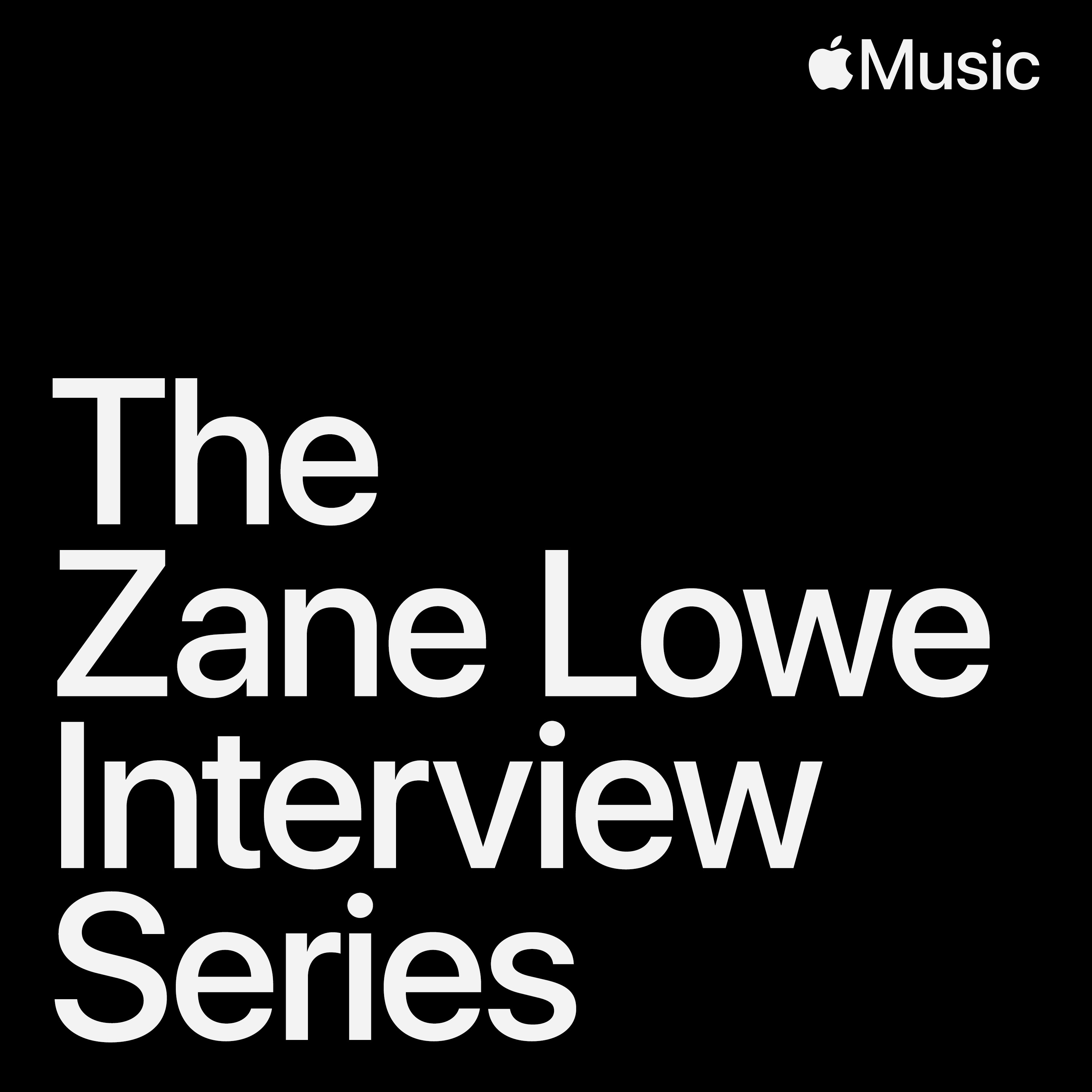 Is this your podcast?
Sign up
to track ranks and reviews from Spotify, Apple Podcasts and more
The Zane Lowe Interview Series
One thing that today's biggest artists have in common: They all speak with Apple Music's Zane Lowe about their lives and the stories behind their songs. Hear why he is the interviewer the biggest stars open up to in these candid, in-depth conversations, now available in full on Apple Podcasts.
Ratings & Reviews
4.2 stars from 1,364 ratings
"
Zane Lowe is the best out there at the moment for artist interviews . Was literally crying tears of happiness when Apple Music got him on the team.
"
WeaponX67 via Apple Podcasts · United States of America · 08/05/22
"
Definitely a great podcast to listen to when you're bored!
"
UnSplash! via Apple Podcasts · Germany · 07/16/22
"
One of my favourite podcasts. Zane is a master interviewer having conversations with artists that we've always wanted to hear. Bravo!!!
"
E.N.star via Apple Podcasts · Australia · 06/18/22
Recent Episodes
Zane chats to King Princess about her sopohmore release 'Hold On Baby'. They discuss her bittersweet love for the PS5, artistic collaborations with an owl, her growth since her debut and tour experiences with Kacey Musgraves.
Published 08/04/22
Maggie Rogers joins Zane in the studio to talk about her album 'Surrender'. She catches him up on her time in Maine, the process of making her follow up project, songwriting projects over quarantine and collaborations with Florence Welch and Kid Harpoon.
Published 07/28/22
Do you host a podcast?
Track your ranks and reviews from Spotify, Apple Podcasts and more.
See hourly chart positions and more than 30 days of history.
Get Chartable Analytics »