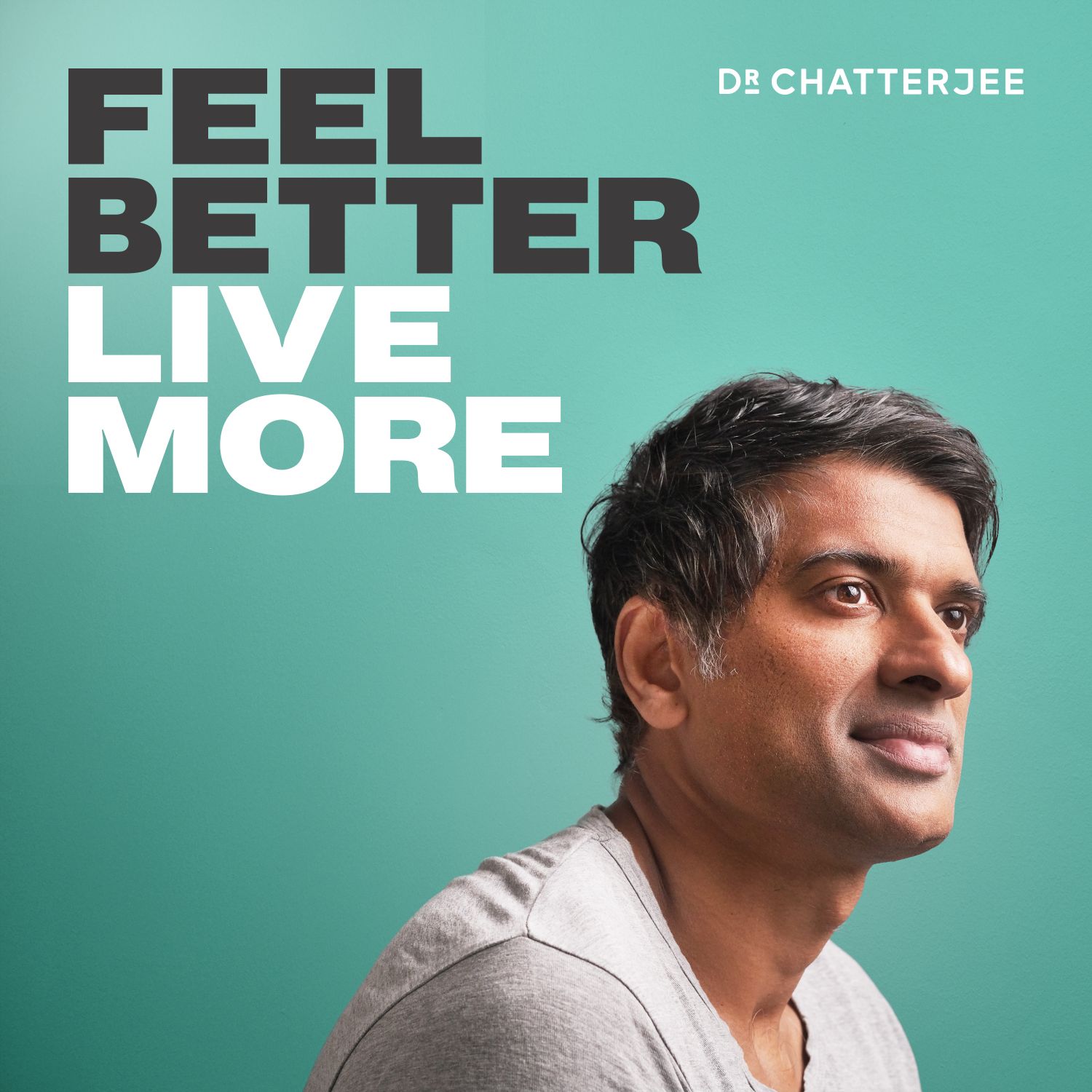 Is this your podcast?
Sign up
to track ranks and reviews from Spotify, Apple Podcasts and more
Dr Rangan Chatterjee: GP & Author
Feel Better, Live More with Dr Rangan Chatterjee
"Health has become overcomplicated. I aim to simplify it" In this podcast, we hear stories from leading health experts and exciting personalities who offer easy health life-hacks, expert advice and debunk common health myths giving you the tools to revolutionise how you eat, sleep, move and relax. Hosted by Dr Chatterjee - one of the most influential GPs in the country with nearly 20 years experience, star of BBC 1's Doctor In the House, and author of 4 internationally best-selling books, including 'The 4 Pillar Plan' – Feel Better, Live More aims to inspire, empower and transform the...
Ratings & Reviews
4.7 stars from 11,088 ratings
"
I love Dr Rangan's podcast , very informative and enjoyable too
"
Pritha Rai via Apple Podcasts · Great Britain · 08/07/22
"
I am sorry to say that I can't bear listening to Dr C despite there being many great guests. Well apart from the recent Dr Fung, who waffled on for what felt like an eternity labouring the same 3 points! But I wish Dr C thought more about more interesting questions & learnt not to fall...
"
Read full review »
JustALady via Apple Podcasts · Great Britain · 08/05/22
"
Love listening to Rangan and his guests. Easy to follow along and great information for taking care of yourself. Have just purchased the book. Listening from Australia
"
Chips222 via Apple Podcasts · Australia · 07/30/22
Recent Episodes
For the last in the current series of Feel Better Live More, I'm welcoming back someone I know you'll love. Professor Tim Spector was my first-ever guest, and he returns for the third time today, with the very latest on gut health and personalised nutrition. Tim is a professor of genetic...
Published 07/12/22
What if the only thing separating you from living your perfect life is the dialogue that exists within your subconscious mind?   Feel Better Live More Bitesize is my weekly podcast for your mind, body, and heart. Each week I'll be featuring inspirational stories and practical tips from some of my...
Published 07/07/22
Do you host a podcast?
Track your ranks and reviews from Spotify, Apple Podcasts and more.
See hourly chart positions and more than 30 days of history.
Get Chartable Analytics »