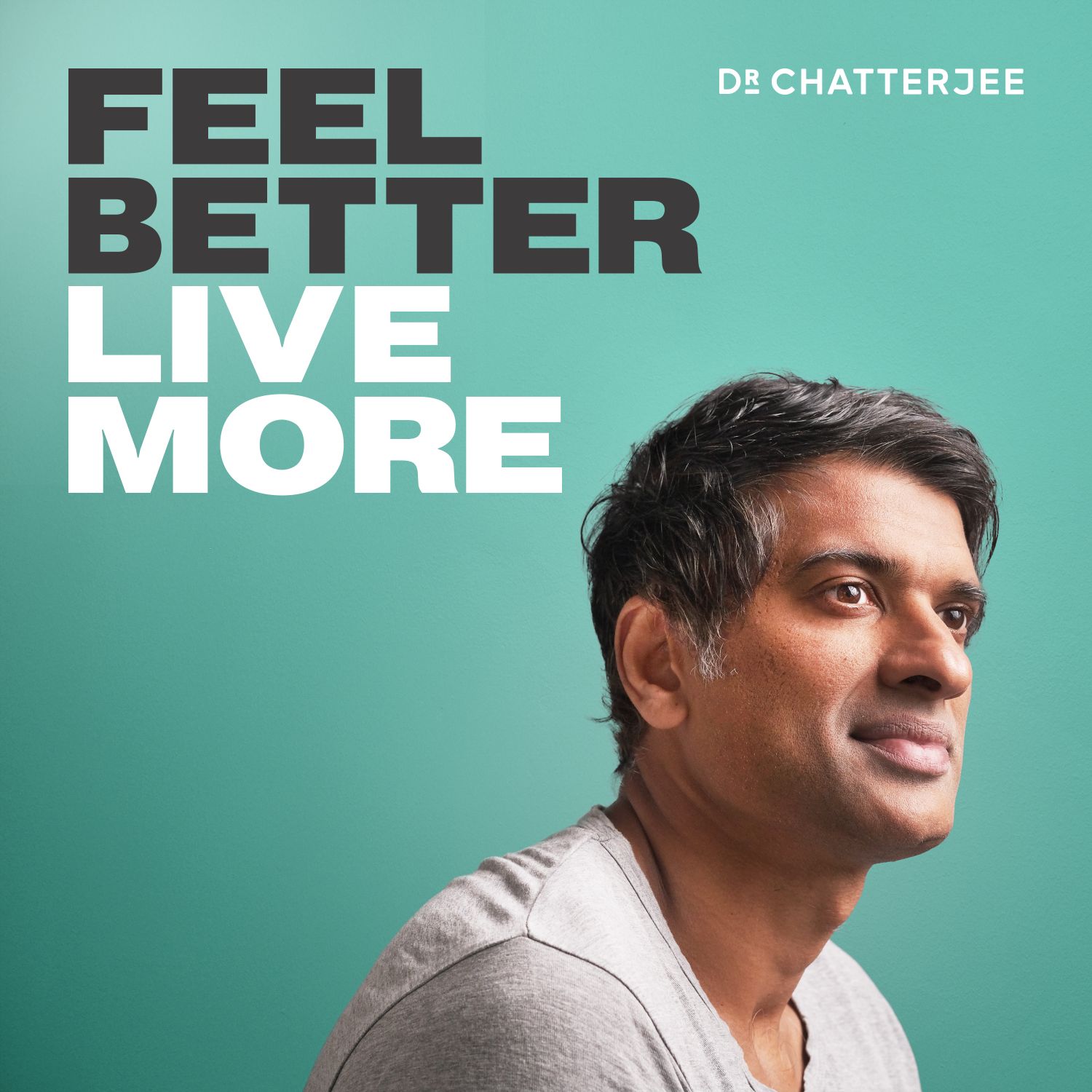 Is this your podcast?
Sign up
to track ranks and reviews from Spotify, Apple Podcasts and more
Dr Rangan Chatterjee: GP & Author
Feel Better, Live More with Dr Rangan Chatterjee
"Health has become overcomplicated. I aim to simplify it" In this podcast, we hear stories from leading health experts and exciting personalities who offer easy health life-hacks, expert advice and debunk common health myths giving you the tools to revolutionise how you eat, sleep, move and relax. Hosted by Dr Chatterjee - one of the most influential GPs in the country with nearly 20 years experience, star of BBC 1's Doctor In the House, and author of 4 internationally best-selling books, including 'The 4 Pillar Plan' – Feel Better, Live More aims to inspire, empower and transform the...
Ratings & Reviews
4.7 stars from 11,985 ratings
"
Seriously the best podcast for keeping me focused on the important things in my life. Feeling better, and living more. Thank you so much for each and every wonderful episode.
"
CayleeMeadows via Apple Podcasts · South Africa · 03/26/23
"
Absolutely incredible episode. I found myself at the beginning just not jiving with this episode and it wasn't something I was even very interested in But I stuck with it and after about 10 minutes found myself having to stop and let all these bits and pieces Sink in. It literally has taken me...
"
Read full review »
-c peters via Apple Podcasts · United States of America · 03/24/23
"
Only just found you last year & totally hooked and captivated by you & your guests - which in turn has introduced me to so many other podcasts to follow. God, I wish you were my Dr. I live in Canada and really want to share your podcast with my Dr! She is great, but needs this podcast...
"
Read full review »
Alex Ibs via Apple Podcasts · Great Britain · 03/22/23
Recent Episodes
Most of us would agree that a healthy diet – whatever that means to the individual – is vital to our wellbeing. But can the right foods actually prevent and even cure illness?  Feel Better Live More Bitesize is my weekly podcast for your mind, body, and heart.  Each week I'll be featuring...
Published 03/24/23
TRIGGER WARNING: CONTAINS REFERENCES TO SEXUAL ABUSE What determines your success in life? Is it talent, opportunity, fate or luck? They can all be factors, but none of them determine your destiny. What does, according to today's guest, is your mindset. Lewis Howes is a best-selling author and...
Published 03/22/23
Do you host a podcast?
Track your ranks and reviews from Spotify, Apple Podcasts and more.
See hourly chart positions and more than 30 days of history.
Get Chartable Analytics »