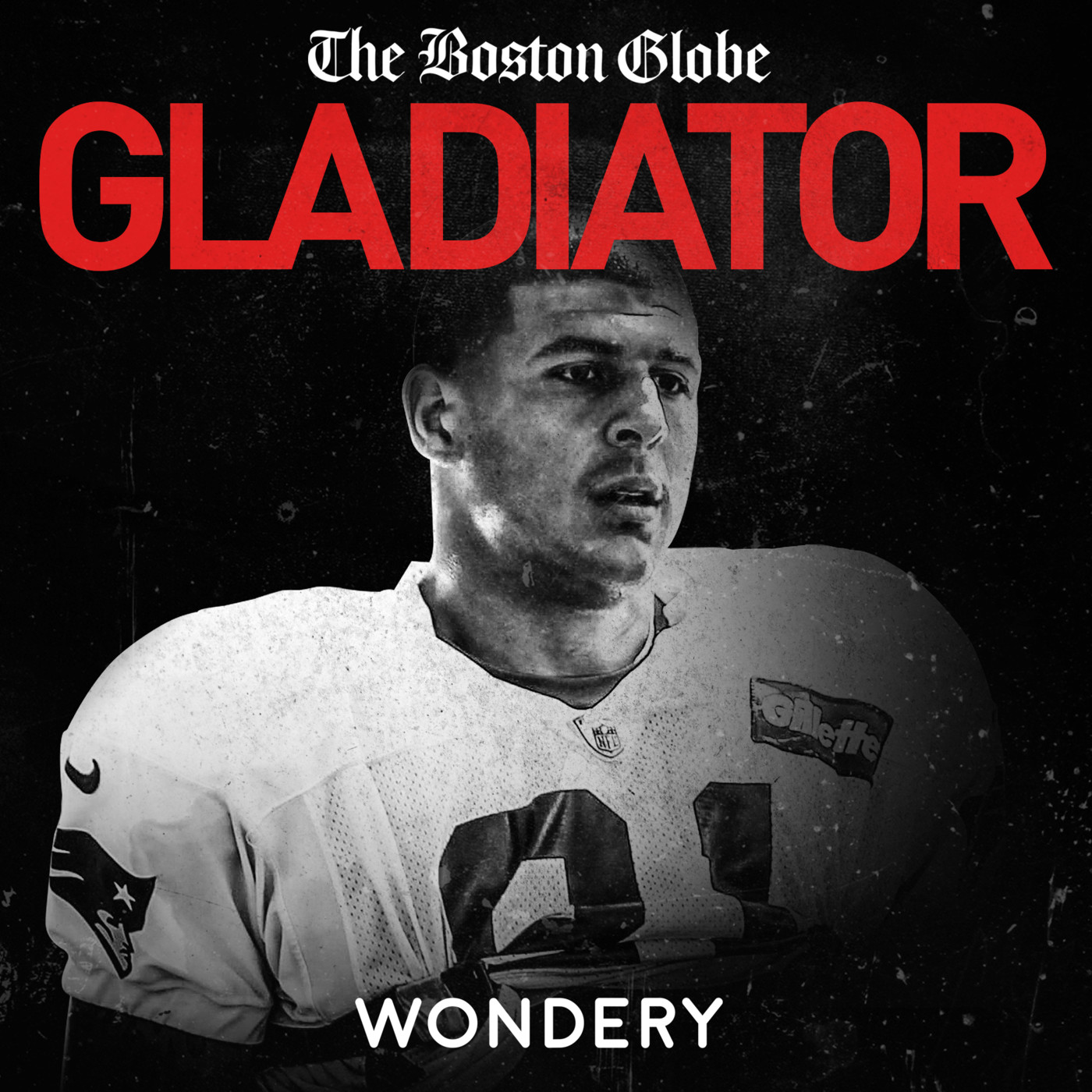 Is this your podcast?
Sign up
to track ranks and reviews from iTunes, Stitcher and more
Gladiator
Aaron Hernandez and Football Inc.
Football star Aaron Hernandez went from the bright lights of the Super Bowl to a convicted murderer in a few years. The Boston Globe's Spotlight Team, best known for its investigation of the sexual abuse scandal inside the Catholic Church, takes a hard look at the crisis facing football through the lens of Aaron Hernandez's life and terrible crimes.From Wondery, the podcast team that brought you Dr. Death, Spotlight asks: Did a brain badly damaged by football contribute to Hernandez's violent behavior? Did he keep secrets about his sexuality that collided with a...
Ratings & Reviews
4.8 stars from 15,140 ratings
"
You guys should continue with phone calls from jail. Amazing podcast!!!
"
Compa memo via Apple Podcasts · United States of America · 11/20/20
"
What an amazing and unfortunately sad story. It was a great podcast!
"
CGLR#1 via Apple Podcasts · United States of America · 11/11/20
"
Great podcast but not long enough. Certain parts like his relationship to Tanya and others are not clear if you didn't see the Netflix show.
"
We(h)r via Apple Podcasts · Germany · 10/12/20
Recent Episodes
Silvio Berlusconi was a charismatic multi-millionaire real-estate mogul who upended the Italian political order and hypnotized an entire nation. He was the longest-serving prime minister of one of the world's wealthiest countries, until he was brought down by three powerful women - and two words:...
Published 09/08/20
Subscribe today: wondery.fm/gladiatorDGK In 1978, Rodney Alcala won a date on the popular TV show, The Dating Game. What no one knew was that he was a prolific serial killer in the middle of a cross-country murder spree. In this six-part series, co-hosts Tracy Pattin (Hollywood & Crime) and...
Published 03/06/20
Do you host a podcast?
Track your ranks and reviews from iTunes, Stitcher and more.
See hourly chart positions and more than 30 days of history.
Get Chartable Analytics »