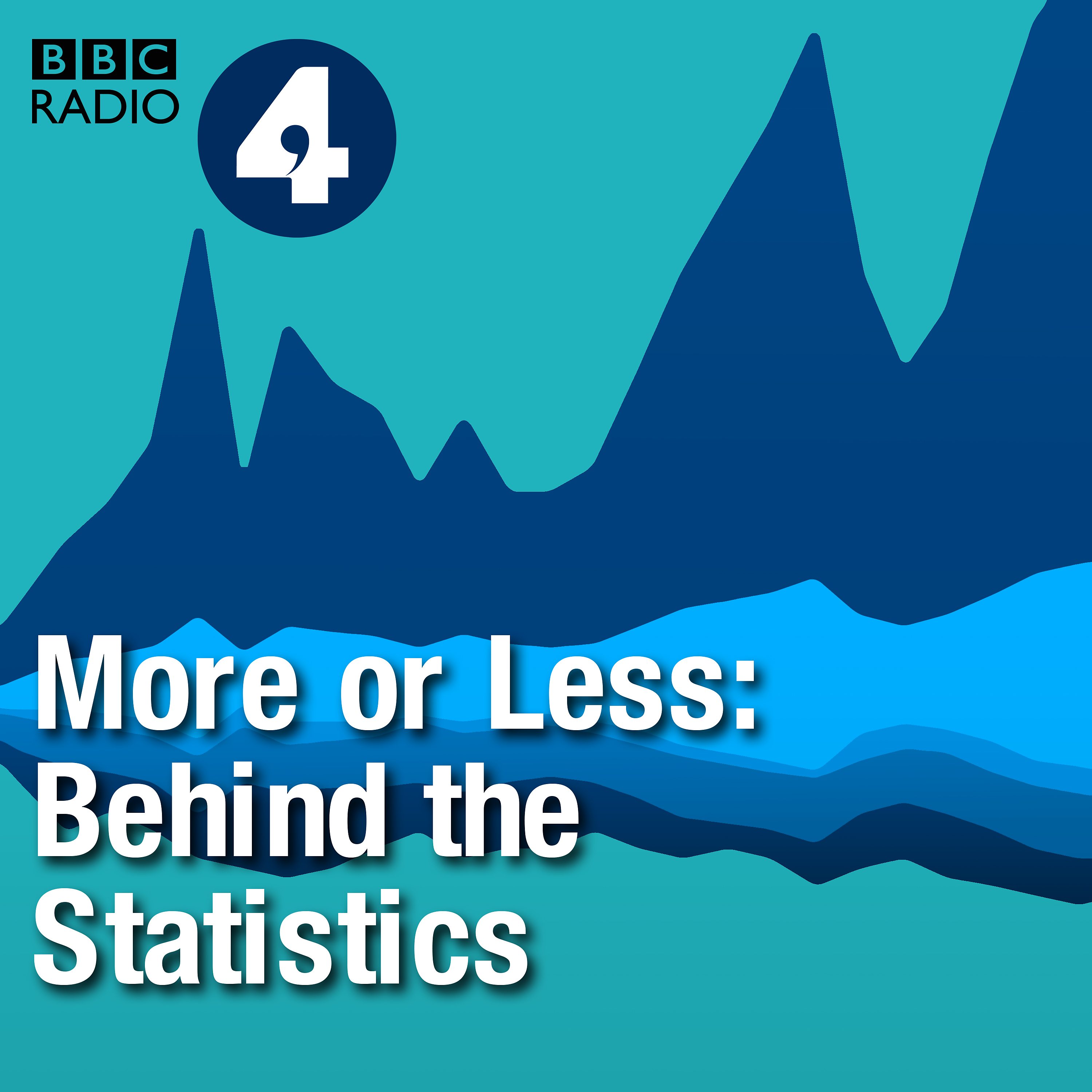 Is this your podcast?
Sign up
to track ranks and reviews from Spotify, Apple Podcasts and more
More or Less: Behind the Stats
Tim Harford and the More or Less team try to make sense of the statistics which surround us. From BBC Radio 4
Ratings & Reviews
4.7 stars from 4,288 ratings
"
As they say they look at the numbers all around us. One often asked question is "is this a big number?" It's always when a number sounds big but on large scales sometimes it's actually not a big number. Many people don't have have a good grasp of scale, as numbers get big they are hard to...
"
Read full review »
clwoodshop via Apple Podcasts · United States of America · 01/17/23
"
Believe WHO numbers on China's COVID statistics only if policy agree
"
NedRise&Fanny via Apple Podcasts · Germany · 01/07/23
"
Good bedtime listen for me love it
"
podcast. lover via Apple Podcasts · Great Britain · 12/15/22
Recent Episodes
After the collapse of Silicon Valley Bank sent jitters through the financial system, Duncan Weldon explains how it's just the latest in the long history of bank runs. He talks to financial analyst and former banking regulator Dan Davies - author of 'Lying for Money' - to understand how bank...
Published 03/18/23
The smash hit TV show and video game 'The Last of Us' has spawned lots of curiosity about how worried we should be about the relatively unknown world of fungi. A figure in a recent BBC online article stated that fungal infections kill around 1.7 million people a year, about three times as many as...
Published 03/11/23
Do you host a podcast?
Track your ranks and reviews from Spotify, Apple Podcasts and more.
See hourly chart positions and more than 30 days of history.
Get Chartable Analytics »