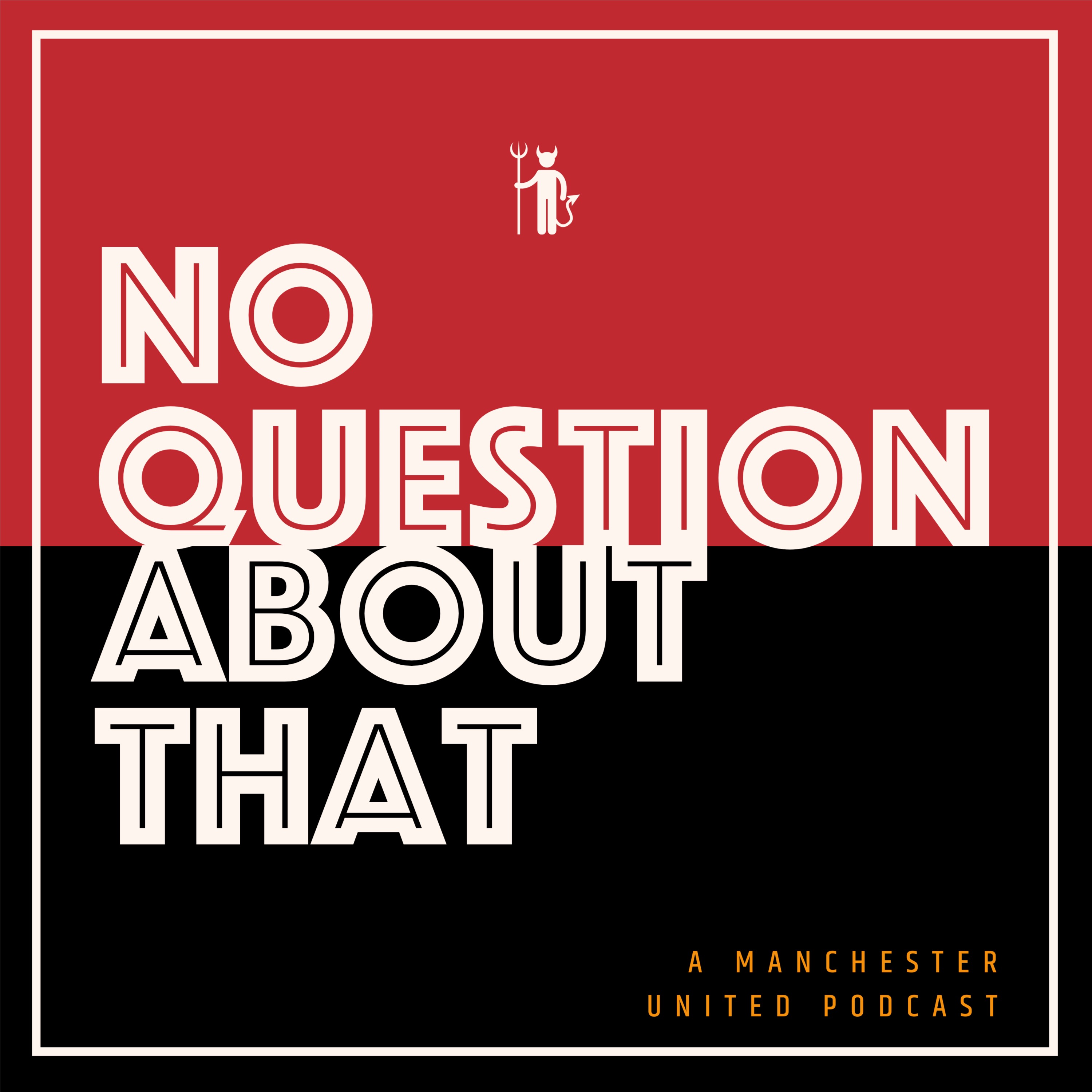 Is this your podcast?
Sign up
to track ranks and reviews from Spotify, Apple Podcasts and more
No Question About That
a Manchester United podcast
No Question About That is the leading fan-published podcast covering Manchester United. Twice a week, the podcast talks you through the latest games, news, and fan culture at the world's best supported club. Hosted on Acast. See acast.com/privacy for more information.
Ratings & Reviews
4.7 stars from 1,158 ratings
"
I understand you don't like ronaldo but why do you have to go on and on about it. It is soo basic and unbecoming of your podcast. You guys are just like a broken record this weeks reading of Duncan castles article was a complete disgrace. I mean seriously we get it please just let it go it is...
"
Read full review »
Willwdj via Apple Podcasts · Australia · 08/29/22
"
This podcast is without a shadow of doubt the best Manchester United podcast you can listen to. I must admit it lost its way for a while due to ex host Paul who used the platform to air his extreme left ideology but now he's gone Ed seems to have his mojo back and is creating amazing...
"
Read full review »
Chrid Dud via Apple Podcasts · Great Britain · 08/23/22
"
Good podcast. Always like listening to Daniel H. But I am genuinely confused as to why I am blocked by this podcast's account on Twitter. I had never heard of them until a couple of weeks ago and rarely post on Twitter, if at all. So feels strange listening to and enjoying the podcast all things...
"
Read full review »
Neil Sulivan via Apple Podcasts · Great Britain · 07/25/22
Recent Episodes
#576. City smash United. Again. It's getting sickeningly familiar. Despite winning the second half, Ed & Dan have very little good to say about United's performance. Did Erik ten Hag get the system and approach wrong? Probably. But would United have lost anyway? Yeah, maybe. At least there's...
Published 10/02/22
#575. In a shocking turn of events Manchester United are about to play in the Premier League after almost a month of domestic inaction. And against Manchester City no less. Ed & Wayne look forward to the action, asking how the f**k do we stop Erling Haaland? First, some thoughts on the...
Published 09/30/22
Do you host a podcast?
Track your ranks and reviews from Spotify, Apple Podcasts and more.
See hourly chart positions and more than 30 days of history.
Get Chartable Analytics »