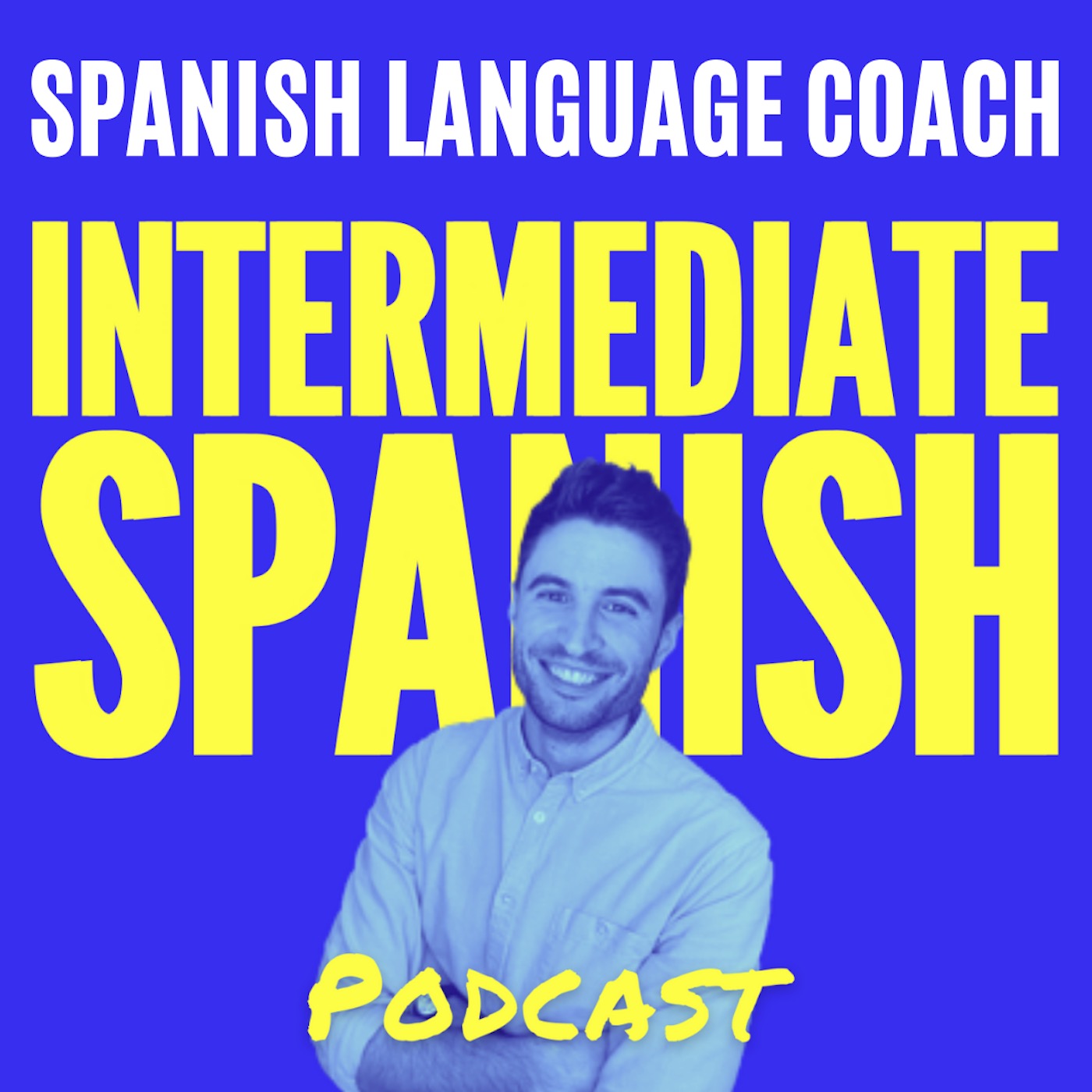 Is this your podcast?
Sign up
to track ranks and reviews from Spotify, Apple Podcasts and more
Intermediate Spanish Podcast
Español Intermedio
With more than 4 million downloads, this podcast uses comprehensible and engaging content in Spanish for Intermediate Students - Free Transcript & Vocabulary Flashcards - Learn Spanish with Cesar | www.spanishlanguagecoach.com
Ratings & Reviews
4.9 stars from 973 ratings
Jen from Scotland via Apple Podcasts · Great Britain · 05/31/23
Ciiigano via Apple Podcasts · France · 05/30/23
"
I'm traveling to Spain this summer and listening to this podcast has been so helpful! Cesar is so understandable and discusses a lot of interesting and helpful topics. It has really benefited my listening comprehension as well as taught me about Spanish culture. I highly recommend it!
"
M Rynsburger via Apple Podcasts · United States of America · 05/18/23
Recent Episodes
El otro recibí una invitación para asistir al 75 aniversario del que fue mi colegio durante diez años. Esto me llevó a conocer una historia que desconocía y que me ha hecho encontrar una pieza de puzzle que estaba buscando. Te cuento más en el episodio. ¡Disfruta y aprende mucho! Mi curso:...
Published 06/01/23
Creo que muchas veces no se le da la importancia que merece a continuar aprendiendo vocabulario. Igual que en nuestro propio idioma, tener un vocabulario amplio en español nos hará comunicarnos mejor y tener más seguridad. Es por eso que en este episodio respondemos a varias preguntas: ¿Cómo...
Published 05/26/23
Do you host a podcast?
Track your ranks and reviews from Spotify, Apple Podcasts and more.
See hourly chart positions and more than 30 days of history.
Get Chartable Analytics »