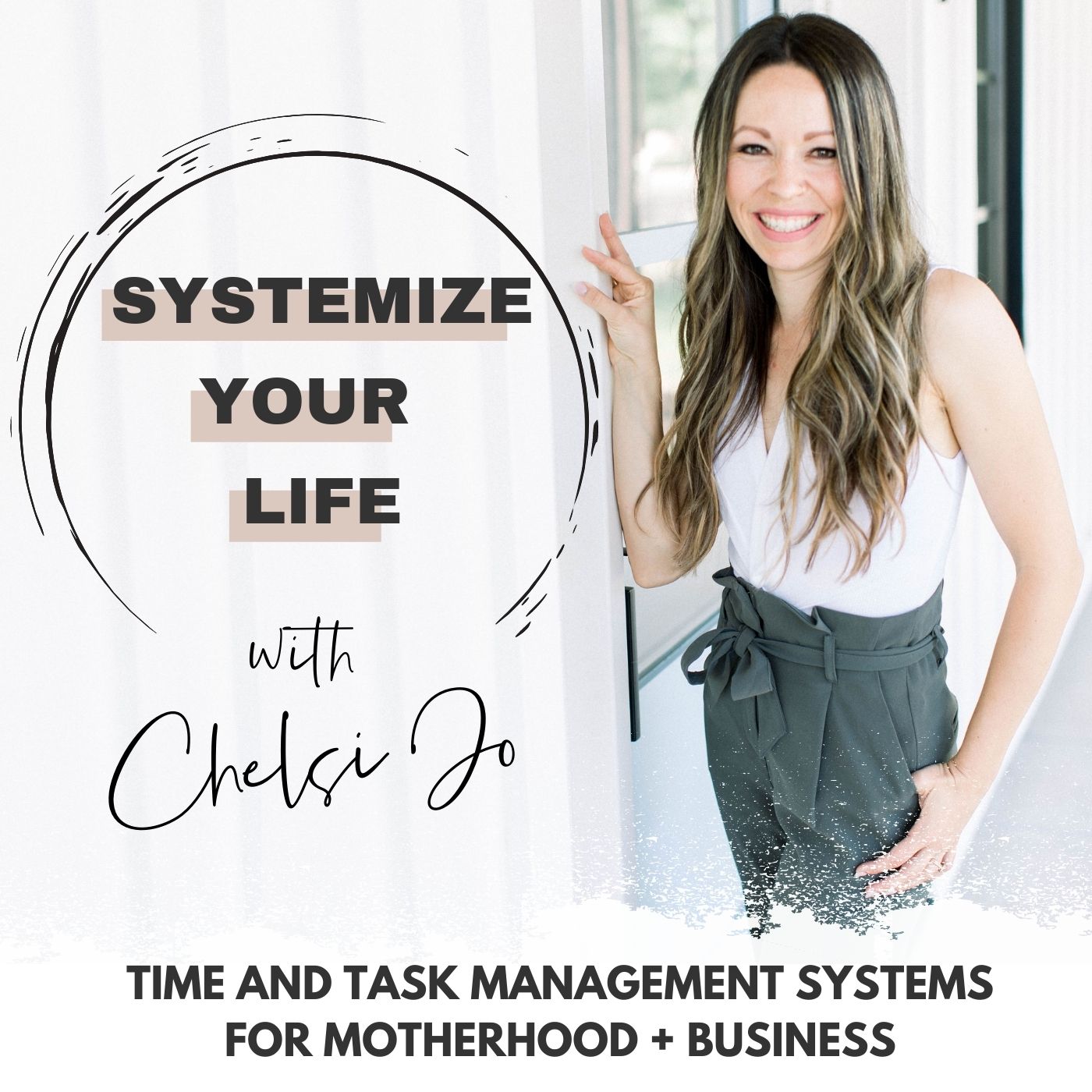 Is this your podcast?
Sign up
to track ranks and reviews from iTunes, Stitcher and more
SYSTEMIZE YOUR LIFE
Work From Home Mom Tips, Task Management, Time Blocking, Business Systems, Home Organization, Productiv
The GO TO PODCAST for Work From Home Moms! Chelsi Jo is all about simplifying motherhood with step by step systems, so you can create more time and space for growing your business while raising your children intentionally. She shares insanely simple approaches to reducing stress and anxiety, cultivating deep and meaningful relationships, getting consistent with making time for you, and learning to become the CEO of your motherhood and your business. Chelsi Jo has been referred to as "your best friend in your pocket" because of her tell it like it is approach to guiding mommas through...
Ratings & Reviews
4.8 stars from 128 ratings
Every Diaz via Apple Podcasts · United States of America · 06/08/21
"
WOW!! This is what we all need more of. Ladies systemize that life, and be a more present Mama. Love love love!
"
TracyYup via Apple Podcasts · United States of America · 06/04/21
"
I just found your podcast and the episode about how to help the husband where you give 3 examples how to make the marriage work is so insightful and helpful. Btw I am a guy but I still found this very meaningful to me. Not in a way where I want to use it as a tool against any future spouse or...
"
Read full review »
senior alive via Apple Podcasts · United States of America · 05/27/21
Recent Episodes
Sometimes the the voice we hear is small and other times is a constant shouting from the person we know we are meant to be, but yet we don't do a thing to become her. But why?? Fear is the number one contributor to our reason for not making movement on our dreams and our future. Today's episode...
Published 06/18/21
If only you could see how forcing yourself to do ALL THE THINGS in the name of being productive is the literal reason why you're making absolutely zero progress, then maybe you'd slow down a bit. It's likely one of the hardest conversations you will ever have with yourself, "what am I...
Published 06/15/21
What do you think of when you hear the words Time Management? Do you think about how to be productive, efficient, make sure you show up on time, and have enough time for all the things in your day that you want to do?  If you are a work from home mom trying to do all the things all day long and...
Published 06/11/21
Do you host a podcast?
Track your ranks and reviews from iTunes, Stitcher and more.
See hourly chart positions and more than 30 days of history.
Get Chartable Analytics »