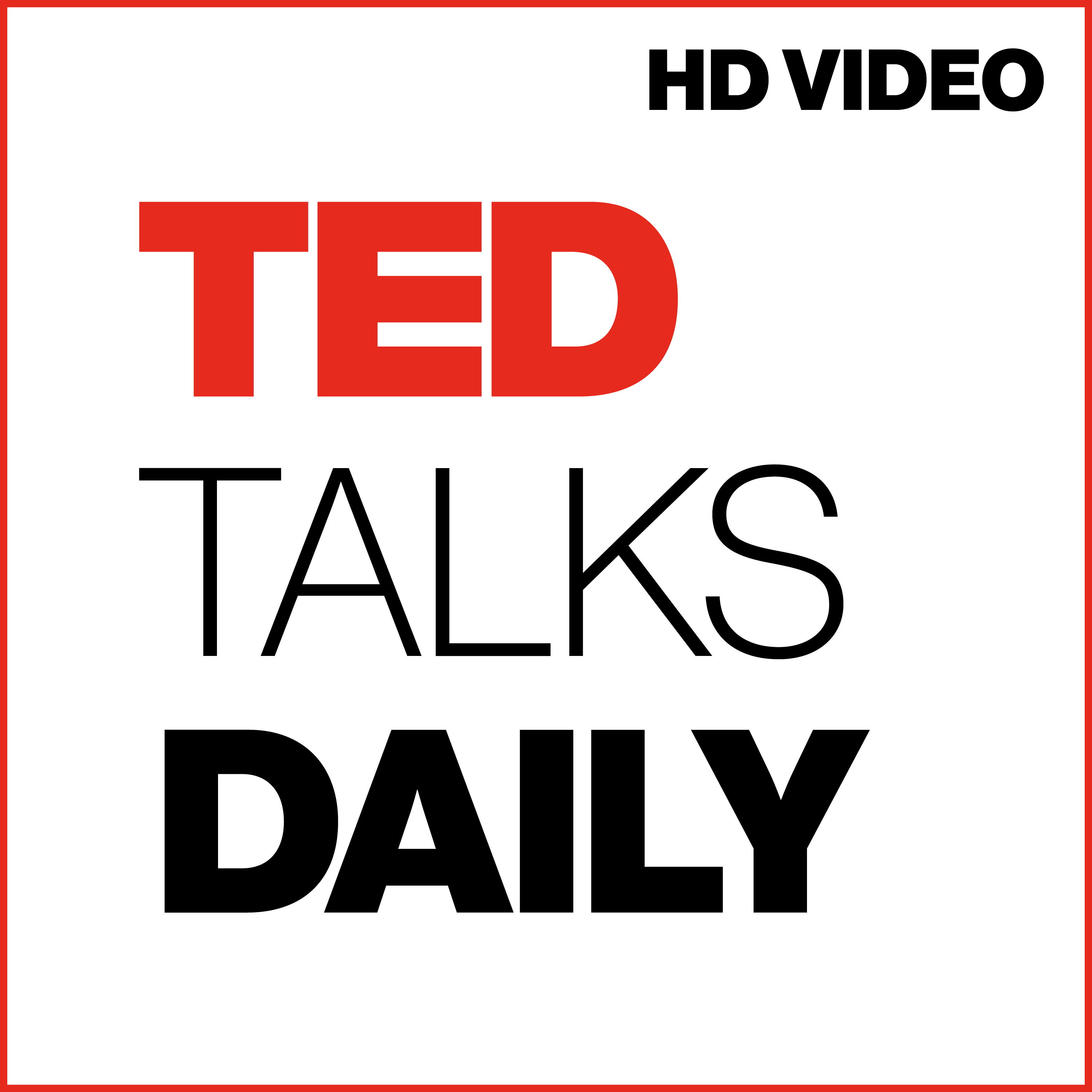 Is this your podcast?
Sign up
to track ranks and reviews from Spotify, Apple Podcasts and more
TED Talks Daily (HD video)
TED is a nonprofit devoted to ideas worth spreading. On this video feed, you'll find TED Talks to inspire, intrigue and stir the imagination from some of the world's leading thinkers and doers, speaking from the stage at TED conferences, TEDx events and partner events around the world. This podcast is also available in SD video and audio-only formats.
Ratings & Reviews
4.3 stars from 2,472 ratings
"
This Podcast is so interesting, i couldn't stop listening to these episodes. And the fact that they made something to help paralysed people thats not going to hurt their brain! 🤯
"
dogsssssssssssssssssssssssaaa via Apple Podcasts · Great Britain · 06/01/22
"
There have been some really interesting people that TED has given voice to over the years. But, giving Musk over an hour was too much for me. Perhaps in the early days before it was clear how deeply problematic he was, but to give him such an extended platform in 2022? Hardly the first time TED...
"
Read full review »
Usher brightened via Apple Podcasts · United States of America · 04/21/22
"
Really inspiring good work
"
opacone via Apple Podcasts · Singapore · 11/22/21
Recent Episodes
Exposing what life looks like in Afghanistan after a 20-year US occupation and the Taliban's stunning and rapid takeover, TED Fellow and documentary photographer Kiana Hayeri captures harrowing glimpses and multifaceted realities of a war-torn country. Through the lens of her camera, she...
Published 07/29/22
The pandemic brought into sharp focus the crisis in caregiving in the United States, which woefully under provides support for parents. Activist and Girls Who Code founder Reshma Saujani has a proposal to address that -- something she calls the Marshall Plan for Moms -- and she unpacks how it...
Published 07/28/22
Do you host a podcast?
Track your ranks and reviews from Spotify, Apple Podcasts and more.
See hourly chart positions and more than 30 days of history.
Get Chartable Analytics »