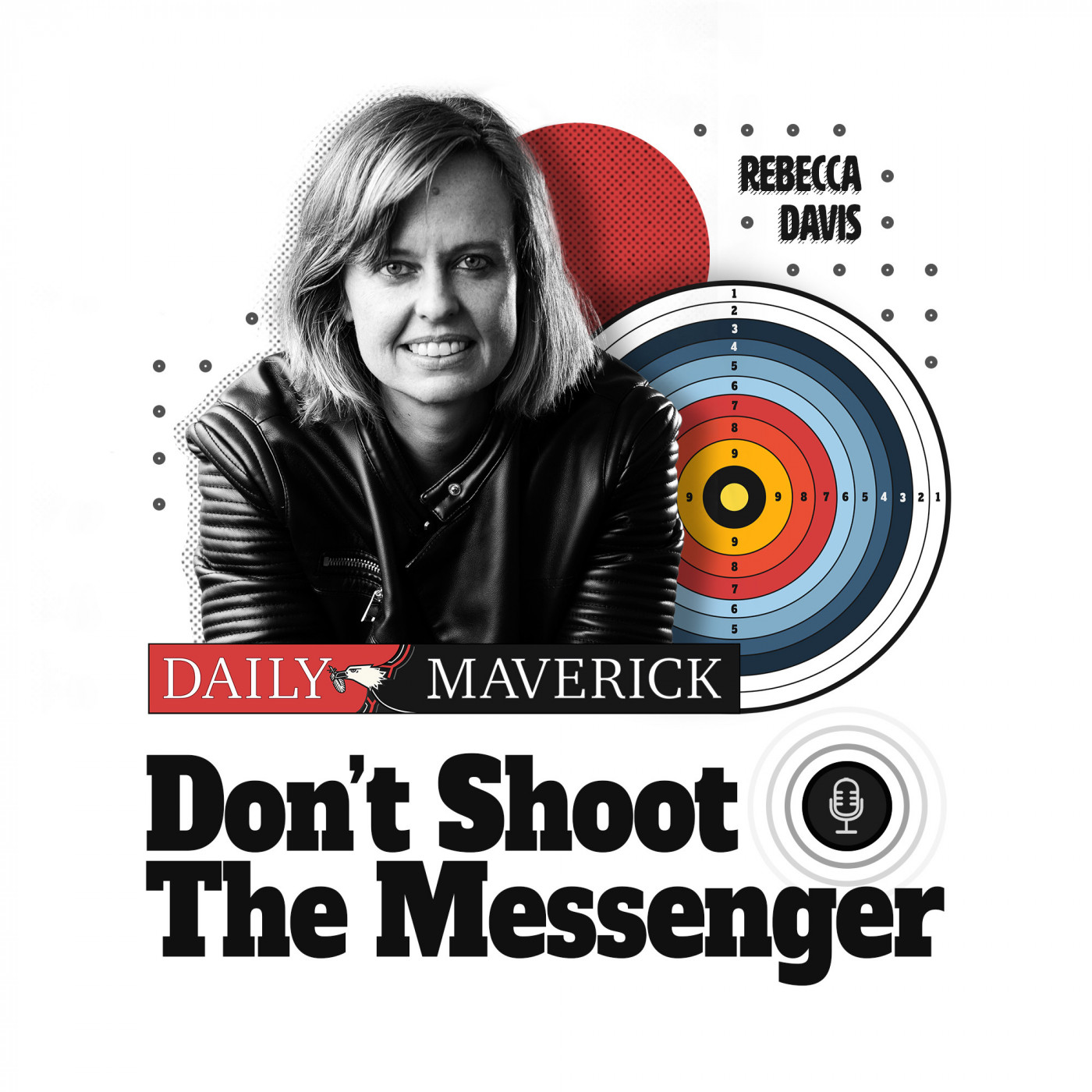 Is this your podcast?
Sign up
to track ranks and reviews from Spotify, Apple Podcasts and more
Don't Shoot The Messenger
Don't Shoot the Messenger is a podcast brought to you by South Africa's leading independent news and analysis website, the Daily Maverick. We take you into the stories behind the stories, to give you a fresh view and new insight on some of the most important topics of the moment.
Ratings & Reviews
4.2 stars from 387 ratings
"
Just discovered your podcast yesterday and become an instant follower. Your show is intelligent, well produced, topical and deals with thought provoking and important issues. Thank you
"
Andy Crowden via Apple Podcasts · Australia · 03/28/22
"
I struggled for ages to find a South African podcast that does a deep dive on local issues - what a thrill to find such an excellent one! Shout out to the whole team for creating something to informative, entertaining, and galvanizing 🙌
"
JackieFromSA via Apple Podcasts · United States of America · 09/01/21
"
Each episode thrills with fast paced, well researched and interesting topics drawing on experiences around the world made locally relevant through the crisp and melodious voice of Rebecca Davis, one of SA's top journalists.
"
Nothing.to.see.here via Apple Podcasts · South Africa · 05/31/21
Recent Episodes
You can only address gender-based violence in the long term through major structural reform. But South Africa's women don't have the long term: they need to be safe now. In the final episode of our third season, we're talking to a Cape Flats activist who used the sale of koeksisters during...
Published 05/09/21
Would you pay to attend a dinner party at which you're told that you are probably more racist than you realise? A business established by two women of colour in the USA invites white women to do just that - and hear some hard truths. In this episode, we're talking to Saira Rao and Regina Jackson,...
Published 05/02/21
Do you host a podcast?
Track your ranks and reviews from Spotify, Apple Podcasts and more.
See hourly chart positions and more than 30 days of history.
Get Chartable Analytics »