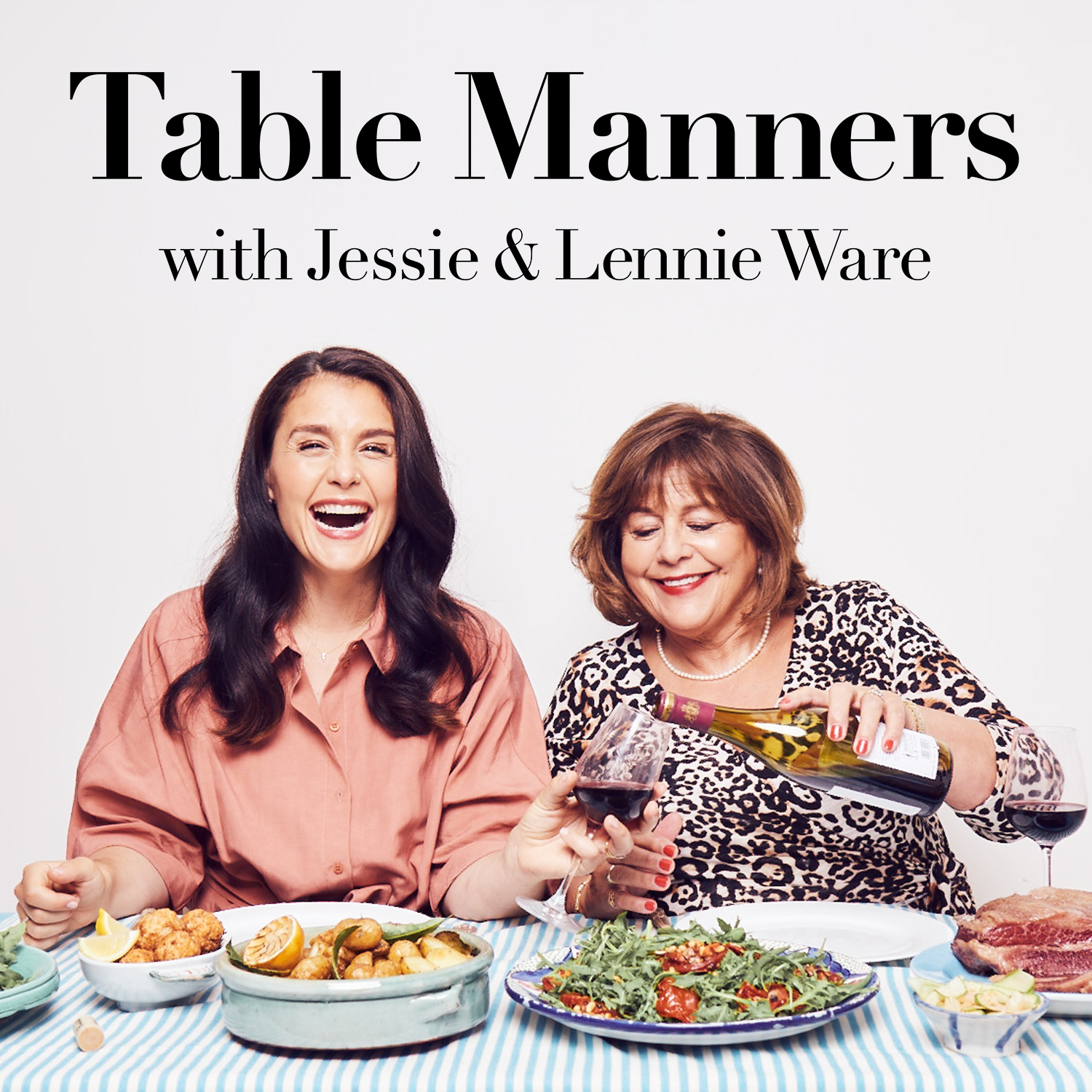 Is this your podcast?
Sign up
to track ranks and reviews from Spotify, Apple Podcasts and more
Table Manners with Jessie and Lennie Ware
Jessie Ware hosts a podcast about food, family and the beautiful art of having a chat, direct from her very own dinner table. With a little bit of help from her chef extraordinaire mum Lennie, each week guests from the worlds of music, culture and politics drop by for a bite and a bit of a natter. Oversharing guaranteed.Produced by Alice Williams See acast.com/privacy for privacy and opt-out information.
Ratings & Reviews
4.7 stars from 13,863 ratings
"
Used to absolutely LOVE listening to Lennie and Jessie interact with their guests at home. Especially their last supper, childhood favs etc Ever since covid the podcast has never been the same they hardly talk about meals. Everything seems to be centered around other gigs. It's a shame. Find my...
"
Read full review »
Talissa13 via Apple Podcasts · Great Britain · 07/28/22
"
Utterly recommend this podcast (and do) to everyone. Best interview by far is Roisin Murphy. But so so many amazing guest with the best podcast hosts ever!! Even more amazing to stick in your AirPods and cook as you listen.
"
Schloop1 via Apple Podcasts · Great Britain · 07/26/22
"
I would say this show has improved from the early episodes. It's at its best when Jessie is able to converse naturally with the guest. An uncomfortable example of this not happening is the Elizabeth Olsen episode, where Jessie honestly sounded rude and interrogatory to someone genuinely eager to...
"
Read full review »
peoyjades via Apple Podcasts · Singapore · 07/17/22
Recent Episodes
We are wrapping up this series of Table Manners with a very special bonus episode thanks to our pals at Sainbury's. Last week, we hosted a summer soirée in London to celebrate the Taste the Difference summer range. What was not to love? Plenty of picky bits, 'lo-fi dining', a generous amount of...
Published 07/29/22
We had the Mercury nominated (!!!) Self Esteem, Rebecca Lucy Taylor join us in Birmingham and finished with Julian Clary & Vanessa Feltz in London - fabulous guests, fabulous audiences. In this final instalment of Table Manners live, we round up the series with some more of our favourite...
Published 07/27/22
Do you host a podcast?
Track your ranks and reviews from Spotify, Apple Podcasts and more.
See hourly chart positions and more than 30 days of history.
Get Chartable Analytics »