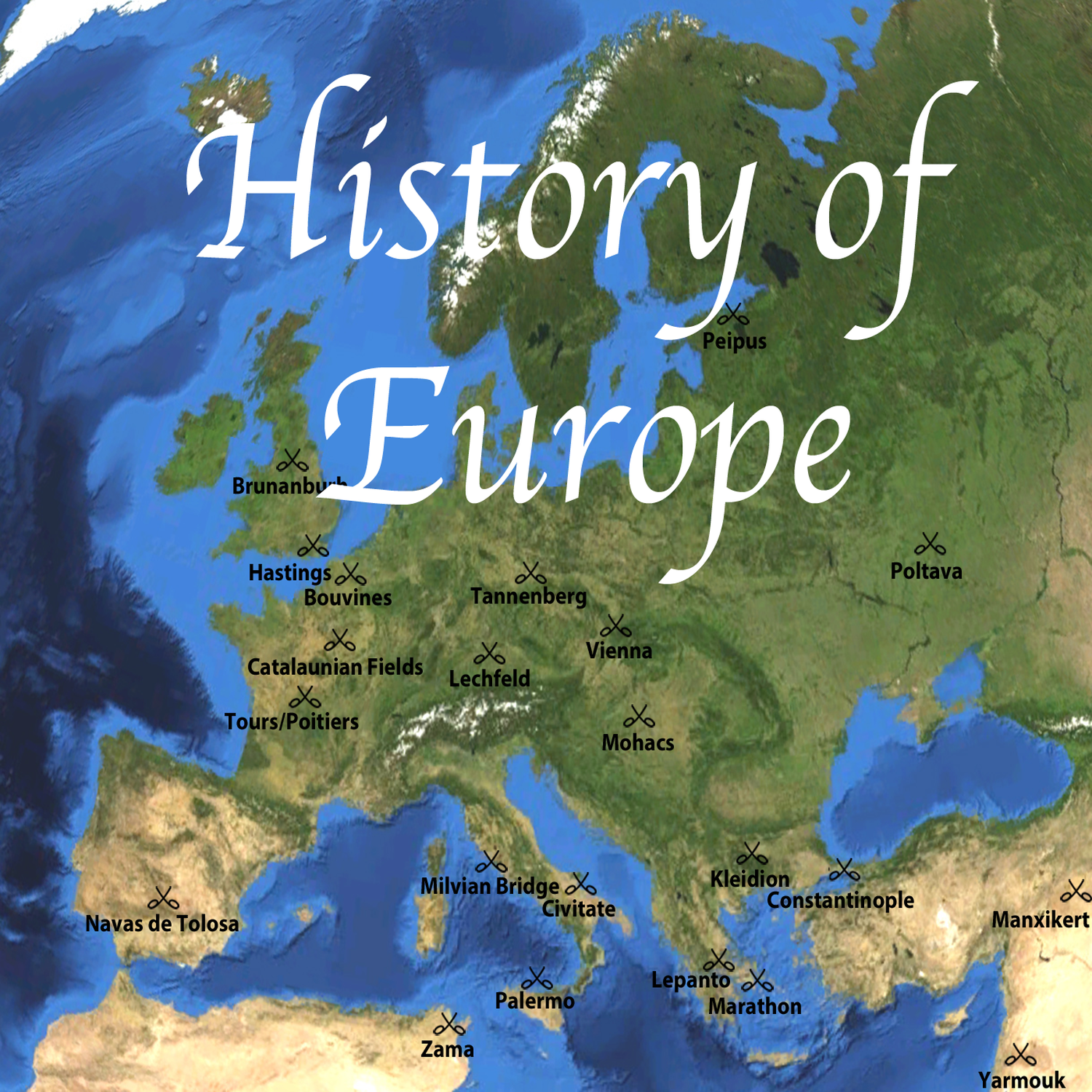 Is this your podcast?
Sign up
to track ranks and reviews from Spotify, Apple Podcasts and more
A History of Europe, Key Battles
A podcast on European conflicts from the perspective of each side to provide an alternative to the traditional national narratives. Going chronologically from the Ancient Greeks onwards I will describe to some extent how each battle was won or lost by particular decisions, tactics, technology or fortune. But the aim of each main narrative will be to place each battle in the context of the overall history of Europe. Hosted on Acast. See
Ratings & Reviews
4.5 stars from 925 ratings
"
The information is very concise. However, the narration is so difficult to follow. It is too monotonous, and flat. It feels like someone is actually reading his dissertation from the paper. Totally robotic, without any sonic dynamics. These historical events deserve the vocal drama. They were...
"
Read full review »
The Bop Police via Apple Podcasts · United States of America · 03/05/23
"
I am really enjoying this podcast. I have started from the beginning and it has been so interesting to find out why Europe deals with such complex problems these days. I also love when you discuss what would of happened if the battle hadn't occurred. Great stuff. Thank you
"
miss jane canery via Apple Podcasts · Australia · 02/24/23
"
This has the makings of a superb podcast as it is so brilliantly detailed - I'm half Dutch and half English and really appreciate the analysis of the Anglo-Dutch wars, for example. However, your delivery is just too fast and it makes for a really uncomfortable listen. Please do slow down a tad,...
"
Read full review »
Radionoush via Apple Podcasts · Great Britain · 02/09/23
Recent Episodes
In the first years of the 20th century the Austrian Empire faced numerous problems, most of all the rising sense of nationalism among its various peoples. Attempting a more assertive foreign policy, the Austrians set about a plan to formally annex Bosnia and Herzegovina, which since 1878 had been...
Published 02/24/23
Do you host a podcast?
Track your ranks and reviews from Spotify, Apple Podcasts and more.
See hourly chart positions and more than 30 days of history.
Get Chartable Analytics »