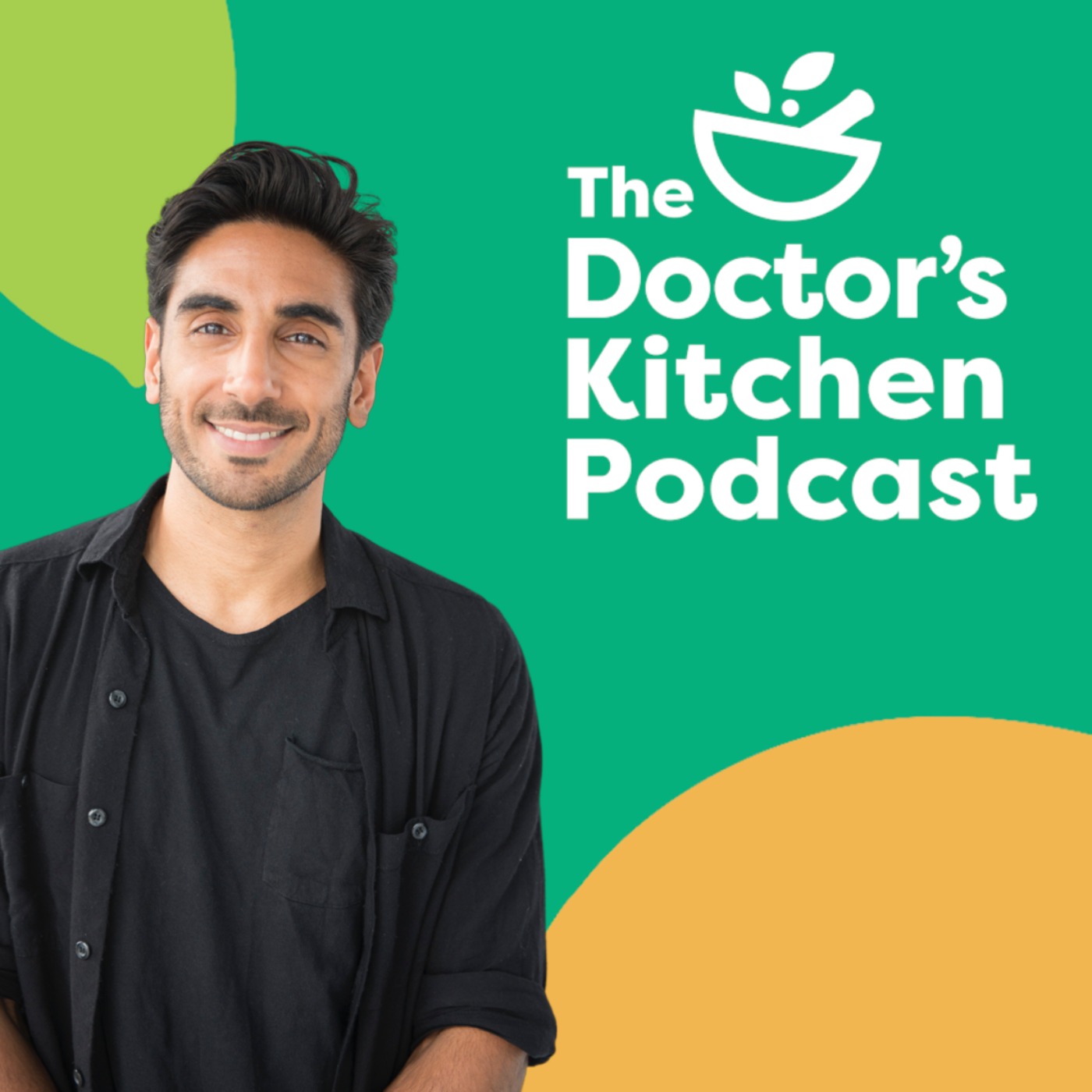 Is this your podcast?
Sign up
to track ranks and reviews from Spotify, Apple Podcasts and more
The Doctor's Kitchen Podcast
The Doctor's Kitchen is the show about food, medicine, lifestyle and how to improve your health today. Join Dr Rupy and his expert guests as they explore the multiple ways in which diet and lifestyle can help you achieve your healthiest and most fulfilling life. Covering a broad range of subjects such as Nutritional medicine, Mental wellbeing and Mindset, you are sure to learn actionable tips and principles to lead your best life.Join the online community at
Ratings & Reviews
4.8 stars from 2,770 ratings
"
Informative and interesting with great guests talking about food being medicine so WHY why why is the episode I listened to today peppered with McDonalds ads. Surely you can choose who advertises with you. Baffled
"
Sallydddd via Apple Podcasts · Australia · 05/03/22
"
One of my favorite podcasts! Such great, easy to understand information I'm incorporating into my life.
"
Lulululisa via Apple Podcasts · United States of America · 04/06/22
"
Honestly, I was agonising over HRT and worrying about my embarrassing catalogue of minor ailments as a 48 year old woman. This has been illuminating.
"
moomin mama's handbag via Apple Podcasts · Great Britain · 02/05/22
Recent Episodes
🎬 Watch the podcast on YouTube here 📱 Download The Doctor's Kitchen app for free Today I'm chatting with Dr Dani Gordon. Canadian, British and American Board Qualified Medical doctor and author of 'The CBD Bible' and the forthcoming 'The Resilience Blueprint' .  She has treated thousands of...
Published 08/03/22
Today I'm chatting with Dr Anne Henderson, a highly experienced Consultant Obstetrician and Gynaecologist who has spent 17 years as a senior consultant at a major acute NHS Trust, following undergraduate studies at Cambridge University Dr Anne is passionate about women's health issues,...
Published 07/27/22
Do you host a podcast?
Track your ranks and reviews from Spotify, Apple Podcasts and more.
See hourly chart positions and more than 30 days of history.
Get Chartable Analytics »