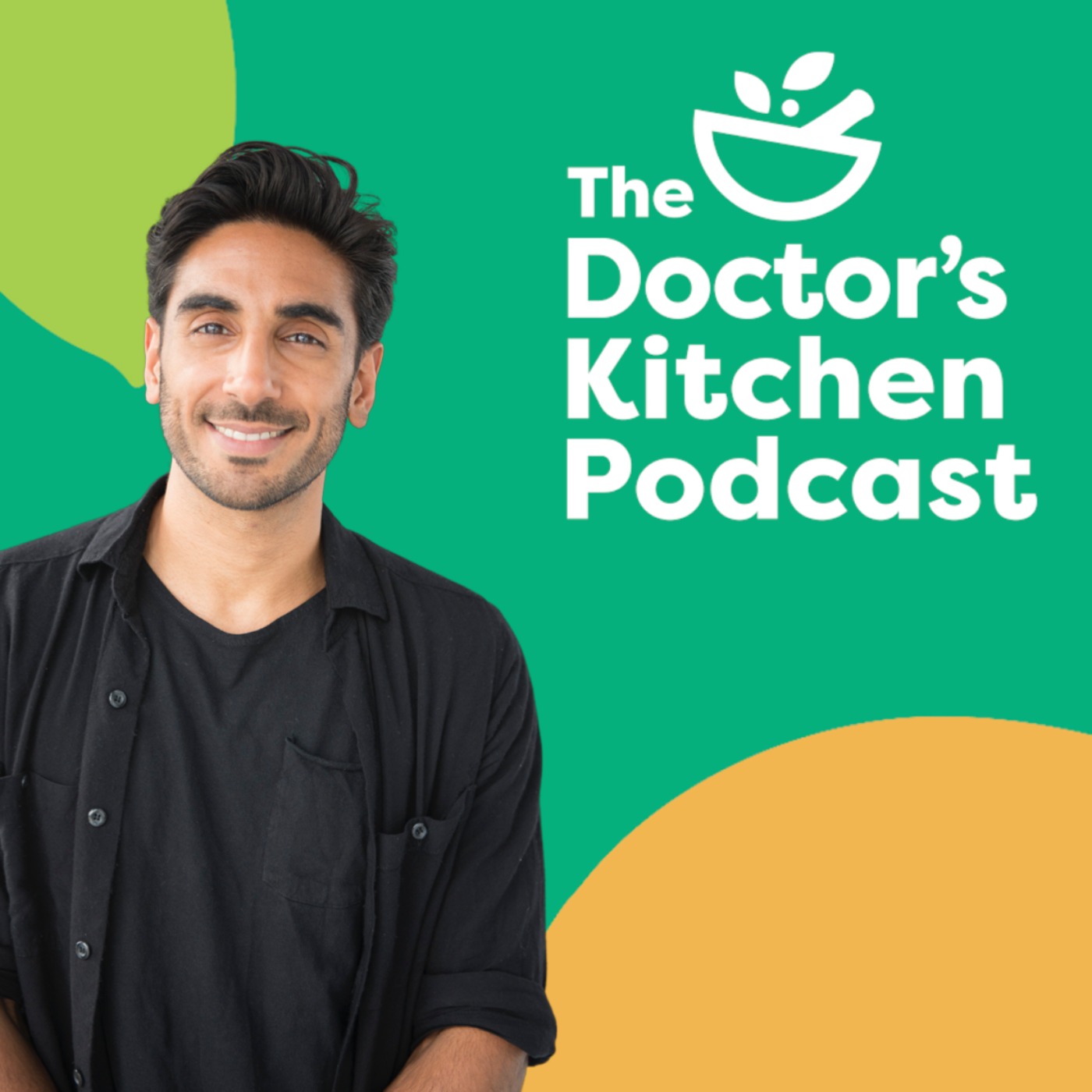 Is this your podcast?
Sign up
to track ranks and reviews from Spotify, Apple Podcasts and more
The Doctor's Kitchen Podcast
The Doctor's Kitchen is the show about food, medicine, lifestyle and how to improve your health today. Join Dr Rupy and his expert guests as they explore the multiple ways in which diet and lifestyle can help you achieve your healthiest and most fulfilling life. Covering a broad range of subjects such as Nutritional medicine, Mental wellbeing and Mindset, you are sure to learn actionable tips and principles to lead your best life.Join the online community at
Ratings & Reviews
4.8 stars from 3,039 ratings
"
Dr Mindy saved me from going down the medication and dangerous belly fat that goes with menopause. She is priceless.
"
Marilyn558 via Apple Podcasts · United States of America · 11/11/23
"
I was wondering which vitamins I should be taking. This topic was so helpful. You buy all these vitamins over the counter not really knowing if they are doing you any good.
"
Swimmer22ho via Apple Podcasts · Great Britain · 11/08/23
"
Found the latest supplement episode especially interesting - would love to hear more! All other episodes are also great!!!
"
jcza4142 via Apple Podcasts · Australia · 10/19/23
Recent Episodes
A common question I get is whether the sugar in fruit could be as dangerous and toxic as the sugar we find in canned drinks, sweets and other sources of added sugars found mostly in processed foods. And sugar has been a hot topic of discussion in the past few years particularly as people become...
Published 11/29/23
Why do women struggle with weight during and after the menopause? This is the key question I'm putting to Dr Louise Newson on todays podcast as it's the most commonly asked question that I get from Doctor's Kitchen followers as well as from patients during my medical career. She is the perfect...
Published 11/22/23
Do you host a podcast?
Track your ranks and reviews from Spotify, Apple Podcasts and more.
See hourly chart positions and more than 30 days of history.
Get Chartable Analytics »