We are proud to announce additional Remarketing Pixels for SmartLinks.
SmartLinks help podcasters learn which digital marketing campaigns are driving the most downloads to their podcasts by measuring clicks, unique clicks, downloads and downloads from first time listeners.
For many of our publishers—both indies and major networks—SmartLinks have become essential to their marketing.
Previously, Facebook pixels were the only pixel available for SmartLinks. Starting today, we are adding Google Tag Manager and TikTok pixels to that list.
With additional Remarketing Pixel options, publishers can integrate their social media audience engaging with SmartLinks into larger marketing objectives. Podcast marketers will be able to utilize their SmartLinks audience to create retargeting advertisements, lookalike audiences, and more with the pixel of their choice.
Publishers on a Pro or Enterprise plan can add Remarketing Pixels when creating or editing SmartLinks, and also have the option to have default pixels for all future SmartLinks for each show.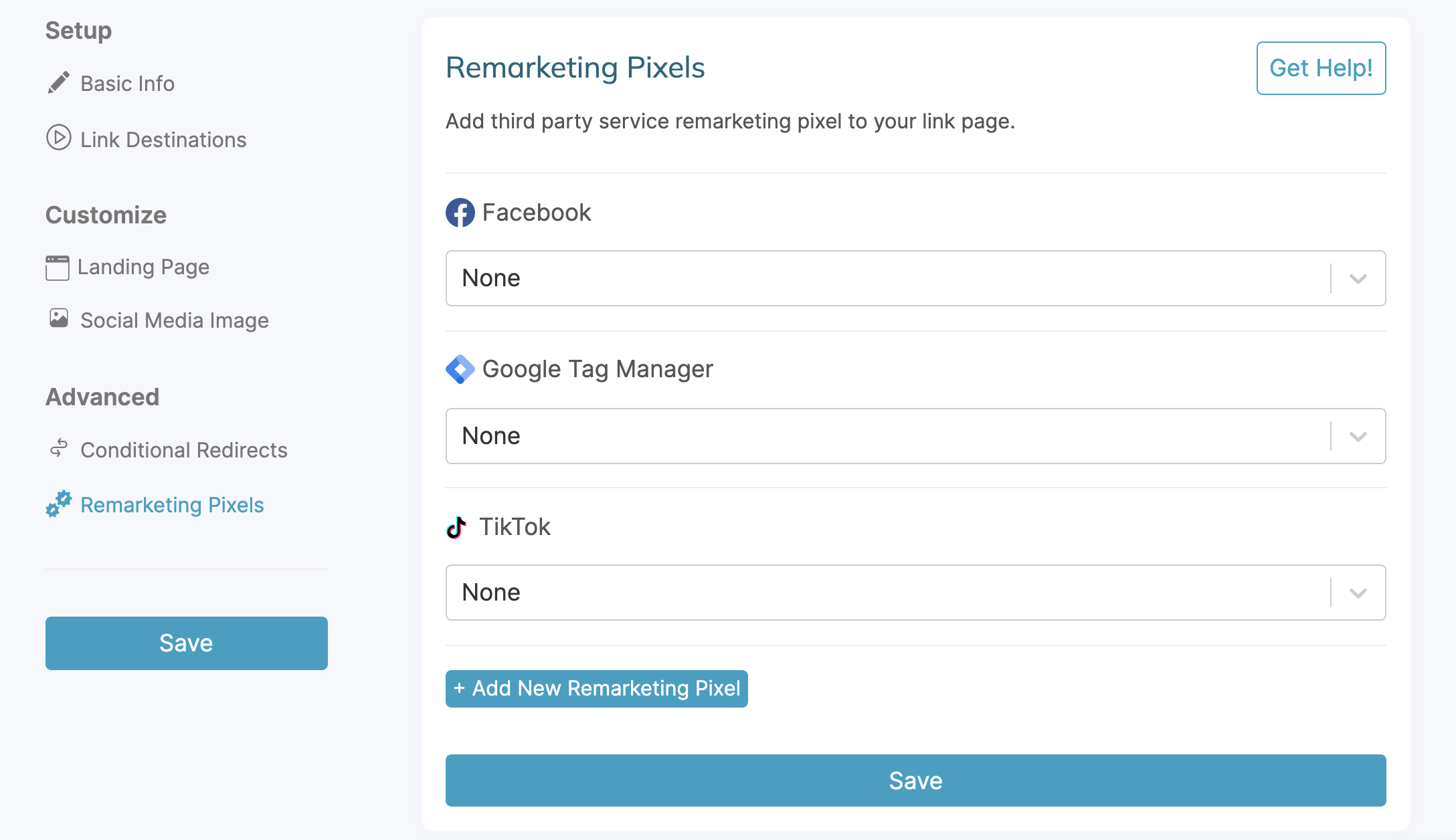 Additionally, Remarketing Pixels can be managed from the SmartLinks Settings page.

If you have any questions about Remarketing Pixels for SmartLinks, feel free to reference our Help Center or contact our Support team at [email protected] for assistance.