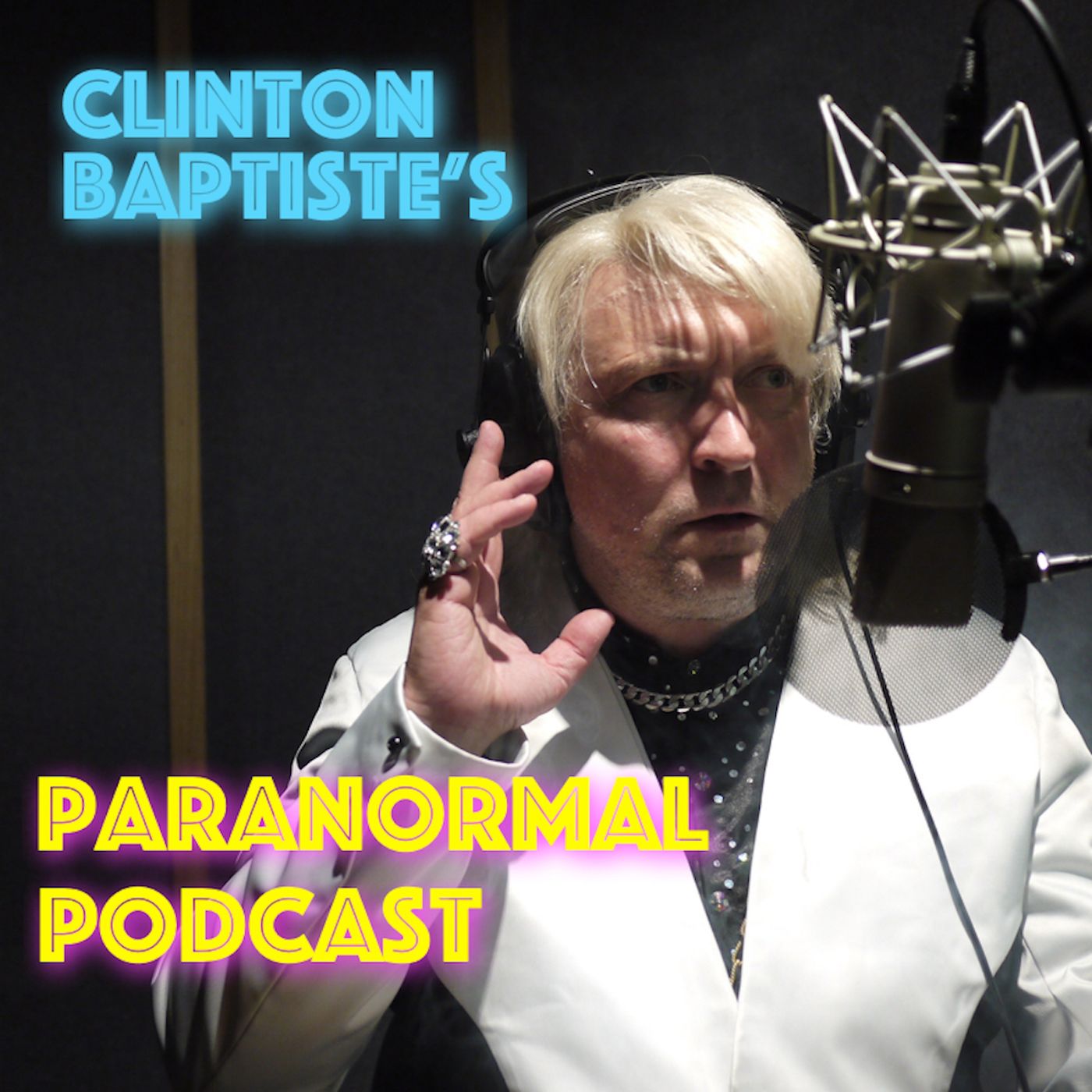 Is this your podcast?
Sign up
to track ranks and reviews from iTunes, Stitcher and more
Global Media & Entertainment
Clinton Baptiste's Paranormal Podcast
Be warned! Clairvoyant, medium and psychic Clinton Baptiste, best known from C4's "Peter Kay's Phoenix Nights" takes you on a spiritual journey beyond the Celestial Curtain....Join him and his special guests from the world of the occult, the supernatural, and general ghostly areas.Seances, exorcisms and hauntings are up for discussion as Clinton helps callers and studio guests with advice gleaned .......from The Other Side. Not for the faint hearted. Clinton appears with kind permission of Good Night Vienna Productions. Starring Alex Lowe and produced by Jonathan Cook.
Ratings & Reviews
4.9 stars from 905 ratings
"
Ever since seeing Clinton at the Phoenix club in Bolton I have been a firm believer in his Psykick abilities.
"
Spireite710 via Apple Podcasts · Great Britain · 10/15/20
"
Clinton looked deep into my third eye and helped me greatly. What a gifted medium he is
"
charlie.jpeg via Apple Podcasts · Great Britain · 10/09/20
"
Can't get enough of this show. Listen to it when I'm driving around and has nearly caused me to crash twice I was laughing so hard. Highly recommended.
"
Chronotope via Apple Podcasts · Great Britain · 10/07/20
Recent Episodes
EPISODE FOUR Clinton and Ramone attend a Nordic workshop to unleash their 'inner Viking', hosted by a man they both suspect is a neo Nazi. When Ramone accuses Clinton of disrespecting Taruak, Ramone claims the ancient Inuit is leaving Clinton to become his spirit guide instead. In a tit for tat...
Published 10/20/20
EPISODE THREE In an attempt to cash in on the huge market for spiritual paraphernalia, Clinton takes delivery of some incense candles. He and Ramone attend a new man workshop that goes awry and Clinton's appeal to Lord Hawley to appear on the BBC 2 show falls on deaf ears. Clinton's next...
Published 10/13/20
EPISODE ONE Clinton arrives onsite and stumbles into a 'women only' workshop. He wastes no time ingratiating himself with Lord Hawley and his daughter; the no nonsense Beebee, but comes unstuck during a séance when he claims the Hawley's estate was used as a brothel in the early 1800s. Things...
Published 09/29/20
Do you host a podcast?
Track your ranks and reviews from iTunes, Stitcher and more.
See hourly chart positions and more than 30 days of history.
Get Chartable Analytics »