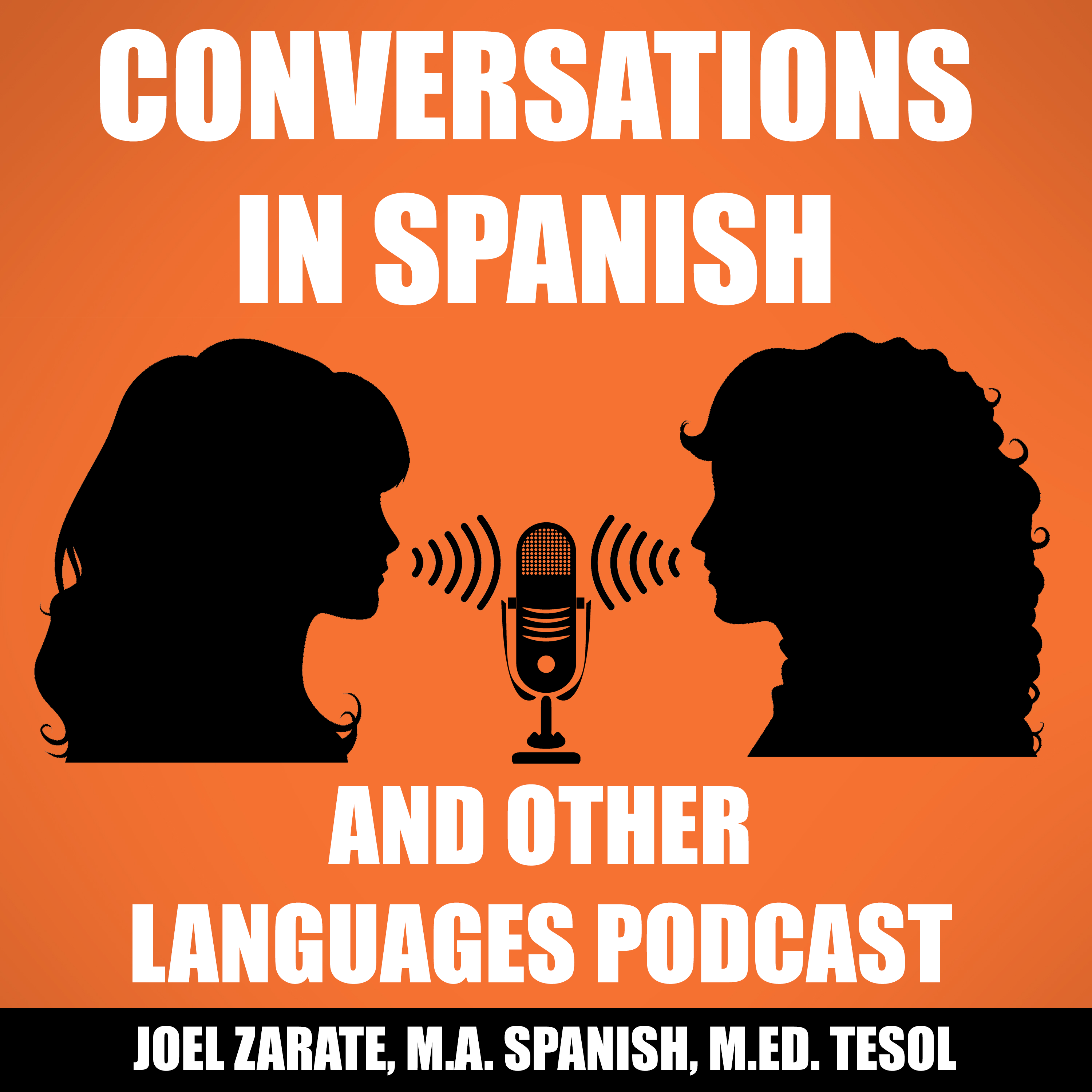 Is this your podcast?
Sign up
to track ranks and reviews from iTunes, Stitcher and more
Conversations in Spanish & Other Languages
Welcome to our podcast! This is a podcast where you can listen to conversations mainly in Spanish that are easy to understand with native speakers form different Spanish Speaking countries to give you an opportunity to listen to casual and natural conversations about everyday topics and everyday situations so that you can learn Spanish in a communicative context. We share conversations for intermediate and advance learners and provide free supporting content on the show notes.
Ratings & Reviews
4.9 stars from 333 ratings
"
This is an awesome podcast that really helps improve your comprehension and listening skills! The host speaks slowly and repeats himself and the topics are completely relatable to authentic conversation. I am so happy to have found this podcast and now listen daily!
"
Kamas808 via Apple Podcasts · United States of America · 01/06/22
"
Great content! Lots of repetition and reiteration. The podcasts are easy to comprehend!Even if you don't know any words or phrases, the speakers create the right contexts that help you understand those words and phrases.The pace is great. Every day I try to get my daily dose Spanish:)
"
arm_nane via Apple Podcasts · United States of America · 01/05/22
"
Listening to people speak the language naturally really helps your listening skills. It's spoken in real speed so you can learn how to digest the lessons in the real world. In one day and multiple conversación, español es mas despacio cuando estoy escuchando.
"
Freddy Long via Apple Podcasts · United States of America · 12/15/21
Recent Episodes
 | Show Notes |  Mini Stories to Learn Spanish Podcast Open this link if you have an iPhone, iPod, iPad or a Mac. It will take you to the Apple podcast app. https://podcasts.apple.com/us/podcast/mini-stories-to-learn-spanish/id1606857529 Open this link if you listen to your podcasts on...
Published 01/28/22
Hello everybody! This is Joel Zárate, and I want to sincerely thank you for considering helping me to sustain the podcast and to continue to create more content to help you learn and improve your Spanish. Your contribution will help me to pay for the essential expenses that keep the podcasts and...
Published 01/22/22
Do you host a podcast?
Track your ranks and reviews from iTunes, Stitcher and more.
See hourly chart positions and more than 30 days of history.
Get Chartable Analytics »