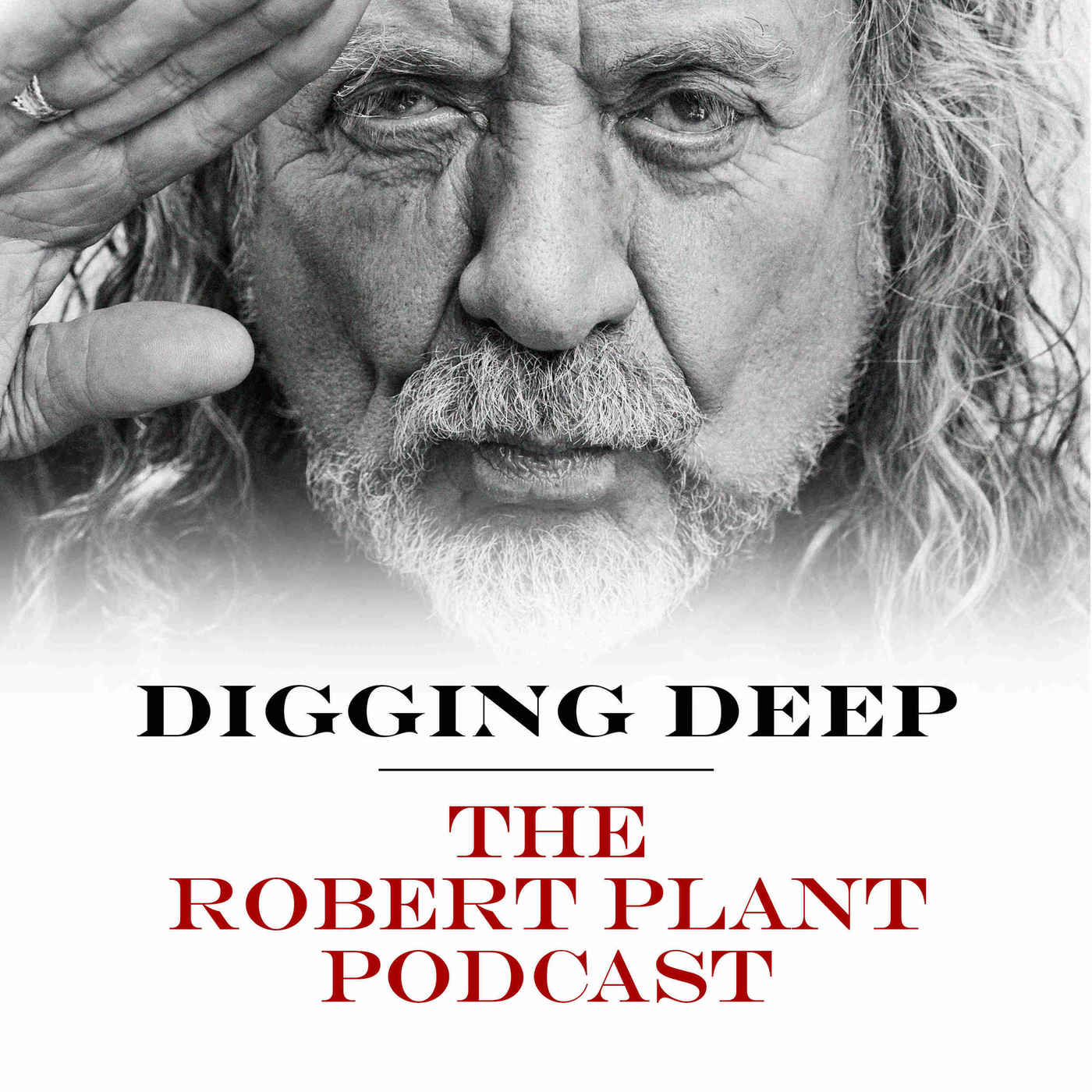 Is this your podcast?
Sign up
to track ranks and reviews from Spotify, Apple Podcasts and more
Digging Deep with Robert Plant
Robert Plant's music is the result of a lifetime striding around the globe, from The Midlands to Morocco, from Nashville to North Wales, and the influences and friends collected along the way can be heard in his songs. In this podcast he'll delve into his back catalogue to revisit a track from this remarkable history to tell stories of inspiration, collaboration and intervention. It's Robert's personal road map to an incredible and personal journey that's ongoing to this very day…
Ratings & Reviews
4.7 stars from 1,416 ratings
"
Thank you Mr Plant for being so real, poetic in nature and rich in conversation. So refreshing to hear a snippet of your life's work through the lense of reflection, joy, and authenticity. X love it . Thank you xx Please please another series!!!!! So good!
"
Quennntinnn via Apple Podcasts · Australia · 07/07/22
"
I wonder if Robert would ever be up to fans asking questions upon a theme of his works. I hear these podcasts and think…Why didn't the interviewer ask this question? Or why didn't he touch on that? How did the interviewer not know to ask this? I like the premise but think there are people who...
"
Read full review »
processart via Apple Podcasts · United States of America · 07/02/22
"
Excellent for continuing to have these gems. Sir Robert is very honest and candid. It's hard not to play them over and over again. Thanks Sir Robert for sharing your insights and thoughts. It's giving me a chance to know you better. Love you lots!!! :)!!! Tazbaby 4862 Beautifully said.
"
Tazbaby4862 via Apple Podcasts · United States of America · 05/11/22
Recent Episodes
The last episode of this series has its emotional moments, as we look back at the whole of our Digging Deep journey up to this point, but we also end on a joyous musical note; a rockabilly classic covered by Robert Plant and Patti Griffin which includes the timeless lyric, "We're too much alike...
Published 06/26/22
On this episode Robert Plant and Matt Everitt dig deep into a track whose roots can be found on RP's seventh solo album, 2002's Dreamland. But we're not dealing with the original, instead we're unearthing the rare remix of 'Last Time I Saw Her'. Enjoy! See Privacy Policy at...
Published 06/13/22
Do you host a podcast?
Track your ranks and reviews from Spotify, Apple Podcasts and more.
See hourly chart positions and more than 30 days of history.
Get Chartable Analytics »