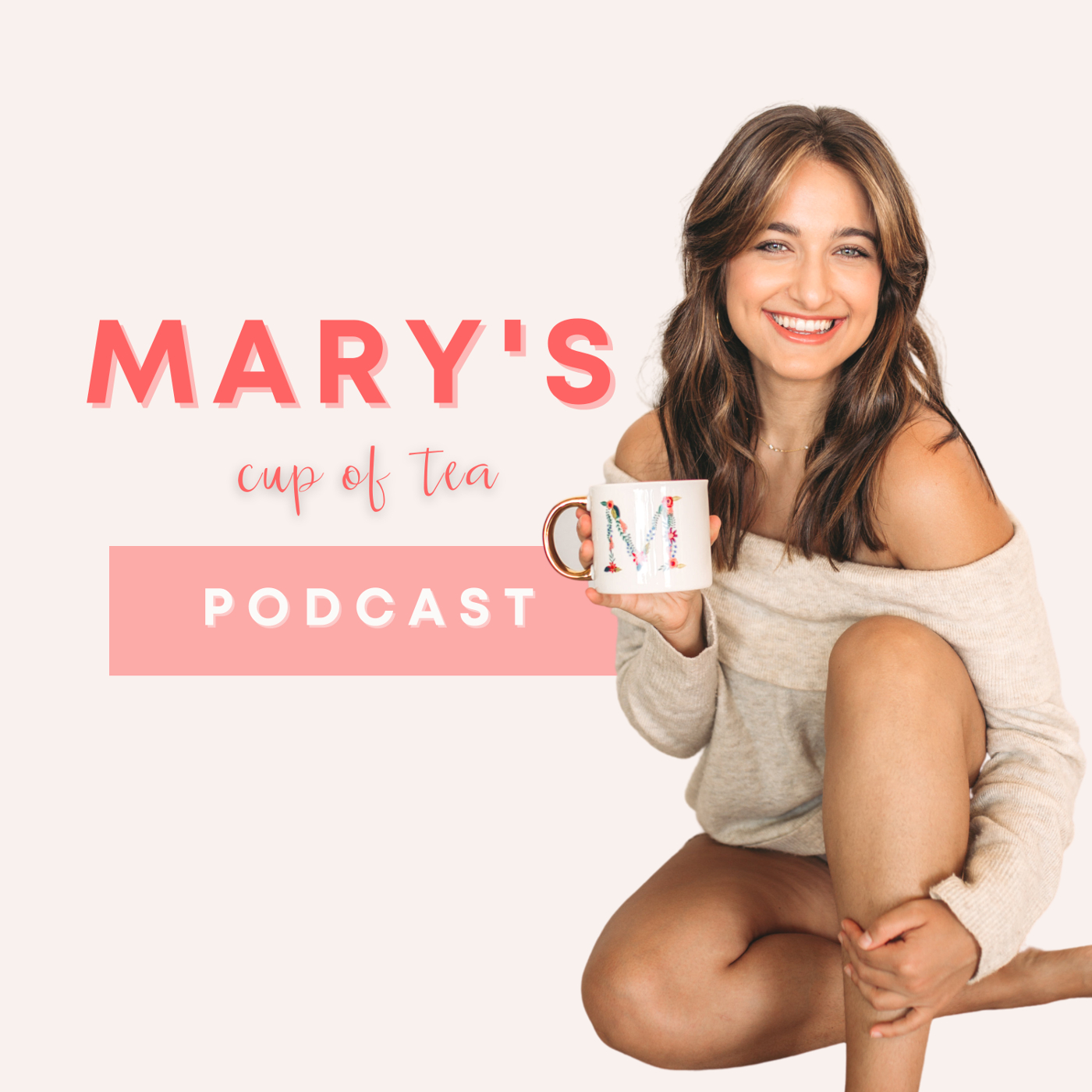 Is this your podcast?
Sign up
to track ranks and reviews from iTunes, Stitcher and more
Mary's Cup of Tea Podcast
the Self-Love Podcast for Women
Mary Jelkovsky is the founder of Mary's Cup of Tea, an online platform that helps thousands of women find self-love. After recovering from an eating disorder, Mary started her Instagram account @maryscupofteaa to help women heal body-image struggles and love themselves unconditionally. Now, Mary Jelkovsky is a published author, TEDx speaker, and women's self-love retreat host. And Mary's Cup of Tea Podcast is the podcast that will inspire you to love yourself. On this self-love podcast show, Mary speaks with experts on topics surrounding self-love including body-image, confidence,...
Ratings & Reviews
4.9 stars from 669 ratings
"
One of my favourite self love podcasts, so glad I found Mary's Cup of Tea! A great listen and not overwhelming when you're just starting on your self love journey, which I find other podcasts on the same topic can be. Mary is relatable, real and articulates herself amazingly. So grateful that...
"
Read full review »
Lily31095 via Apple Podcasts · Great Britain · 02/19/21
"
This podcast gives great prompts to reflect on myself and improve my self love and body experience. Mary has helped me so much over the past 2 years and her podcast is another great resource!
"
paytonknupp via Apple Podcasts · United States of America · 02/18/21
"
Mary is an incredible host and offers so much encouragement, grace and peace! I highly recommend the listen!
"
Ima listener via Apple Podcasts · United States of America · 02/17/21
Recent Episodes
In this solo episode Mary shares life lessons she learned from her eating disorder recovery journey. Although Mary's life lessons are a byproduct of recovery, you'll love this episode even if you don't relate to having an eating disorder. You will learn... - Mary's mantra for getting...
Published 02/25/21
In this episode, Mary shares 5 questions to ask yourself for more self-love. These are questions that you can either journal about or simply ponder in your head. They are proven to help you create more peace, joy, and (self) love in your life. Here's a little sneak peek of the 5 questions: Who...
Published 02/18/21
Today Mary is interviewing her business coach Melyssa Griffin! The past 6 months, Mary was in Melyssa's business mastermind called the Aligned Abundance Mastermind which you can learn more about at alignedabundancemastermind.com.Melyssa Griffin is a former school teacher turned entrepreneur who...
Published 02/11/21
Do you host a podcast?
Track your ranks and reviews from iTunes, Stitcher and more.
See hourly chart positions and more than 30 days of history.
Get Chartable Analytics »